Step Right Up! A Student Exhibition

MoFA's 2022 exhibition, "Trust & Transformation at the Circus: 75 Years of Flying High," asked viewers to "marvel at the feats of wonder and expand their understanding of the circus as a space in which athleticism and ambition, daring and dedication, and precarity and persistence unite . . . to inspire awe."
In turn, Arts4All teaching artist Raymond Jimenez, and classroom teacher, Marsha Rockhill challenged students to respond to the multi-media exhibition after sharing the installation, artwork, and videos of circus performers with their students.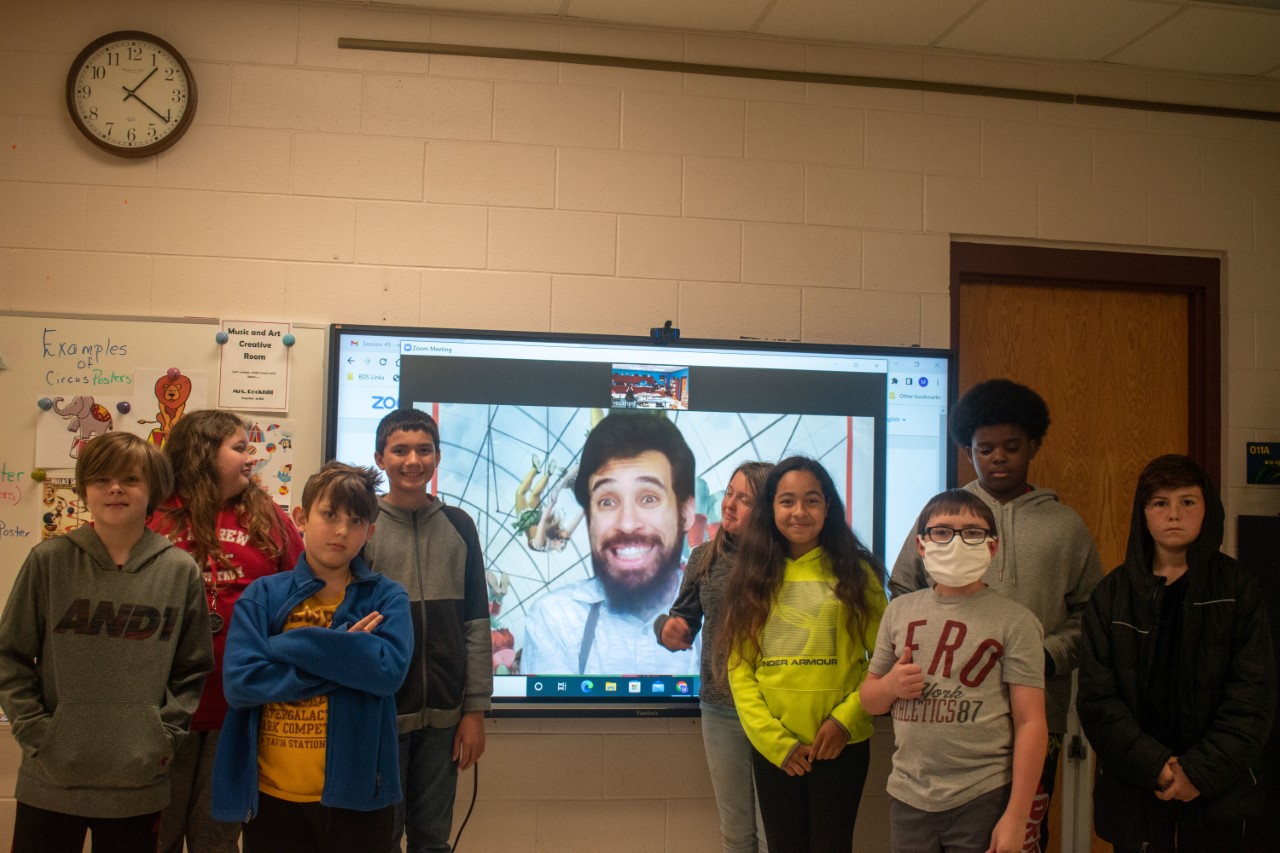 Jimenez asked the young artists to portray what "circus" meant to them and guided them as they created realistic posters and abstract paintings. Using colored pencil and watercolor, they drew artistic lines and shapes and developed the works with lively color.
The students were encouraged to work freely and be as "fantastical, realistic, or abstract" as they wanted. In the end, "the students became ringmasters of their own imaginations," says Jimenez.