FSU Museum of Fine Arts hosts new cocktail hour exhibition series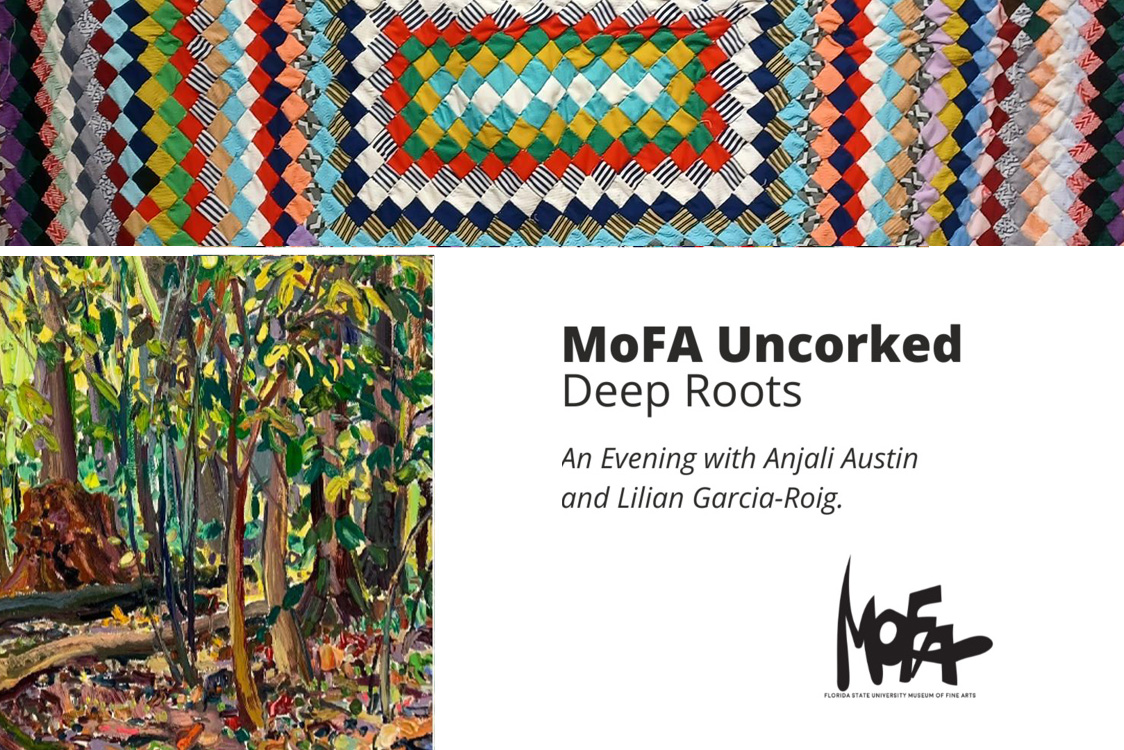 Florida State University's Museum of Fine Arts is partnering with Poco Vino Wine Bar and Market to present a new exhibition series merging the cocktail hour experience and an artist lecture exploring art, culture, history and heritage.
"MoFA Uncorked: Deep Roots" will highlight FSU Department of Art faculty member Lilian Garcia-Roig, Robert O. Lawton Distinguished Professor, and Anjali Austin, chair of the School of Dance from 5:30-7 p.m. Wednesday, May 17, at the Museum of Fine Arts located at 530 W. Call St.
"MoFA is thrilled to be exhibiting these two projects and kicking off summer with a fun event," said Meredith Lynn, interim director of MoFA. "The museum is a great place to go for a good conversation, and we look forward to bringing people together to learn, socialize and celebrate two of our most distinguished faculty members."
---
---
Garcia-Roig will discuss her work "Plein-Aired Histories," a series of landscape paintings created during her residency as the recipient of the Blackwell Prize exploring the complicated history of a rural Georgia town. She will discuss her creative process and the research and methodology behind the pieces.
"I am excited to finally be able to share this small body of work with the FSU community and get to speak about some of the strategies and ideas behind why I choose to paint on site," Garcia-Roig said.
Austin will share her deeply personal project "The Quilts of Mrs. Gussie Beatrice Arnold Hill," an exhibition of handmade textiles created by her grandmother. She also will lead a conversation on the pieces and perform excerpts from her piece "Live Oak." The intimate interactive experience will invite viewers to examine the textiles from all angles and give them an inside look at the artist's creative process.
"The quilts are intentionally hung in a way that invites the viewer to take a closer look," Austin said. "I am looking forward to an evening of engaging conversation, and to sharing part of my performance with the Tallahassee community."
Tickets are available for $25 online and at the door.
For more information, visit mofa.fsu.edu.