About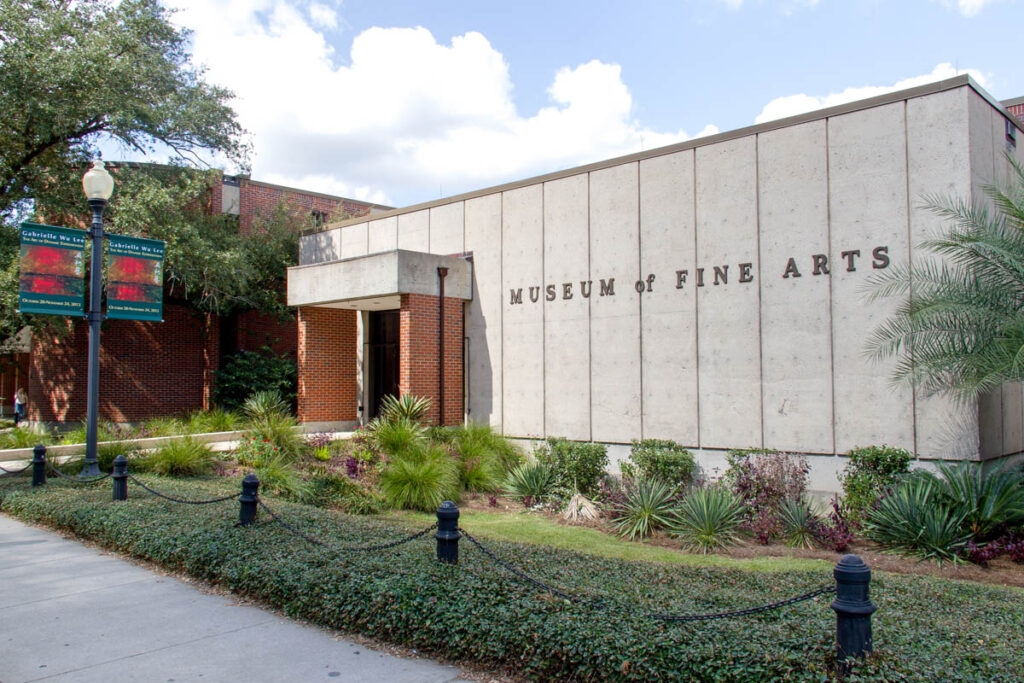 MoFA connects Florida State University and the broader community to the arts. In addition to maintaining a permanent collection of over 6000 objects, MoFA presents exhibitions of historical and contemporary art works that contribute meaningfully to the scholarship and conversations that sustain the civic and intellectual life of our campus, city, and region. By introducing diverse audiences to the integral roles that art and culture play in shaping societies, MoFA fosters collaboration, creativity, and critical engagement.
The Florida State University Museum of Fine Arts is a member of Florida Association of Museums, Florida Art Museum Directors' Association, Florida Cultural Action Alliance, and Southeastern Museums' Conference, and is accredited by the American Alliance of Museums.
Florida State University acknowledges that its Florida campuses are located on the ancestral and traditional homelands of the Seminole Tribe of Florida, the Miccosukee Tribe of Indians of Florida, the Apalachee, Seminole and Muscogee Nations, the ancient Calusa, Uzita and Tocobaga, and others. We pay respect to the resiliency of their tribal members, past and present, and to all Indigenous peoples.
The University honors its unique and collaborative friendship with the Seminole Tribe of Florida, together paying tribute to the Tribe's great history and rich culture. We encourage all to learn about the significance of Indigenous peoples in this region and throughout the nation. With a collective knowledge of the past, we are inspired to teach, live, and support a future that empowers all individuals.