Having Fun with Cyanotype (Solar Prints)
In this activity, students were encouraged to create art as an expression of their personal identity, environment, or a moment in life that mattered to them. They selected objects from their own collections or surroundings to serve as symbols or "reminders" of who they are, providing a unique insight into what they value most.
Through an adaptation of the cyanotype (or solar print) process, students used light-sensitive paper to create blue-colored prints by arranging their selected objects on top of the paper and exposing it to the sun, thereby leaving lasting shapes and impressions.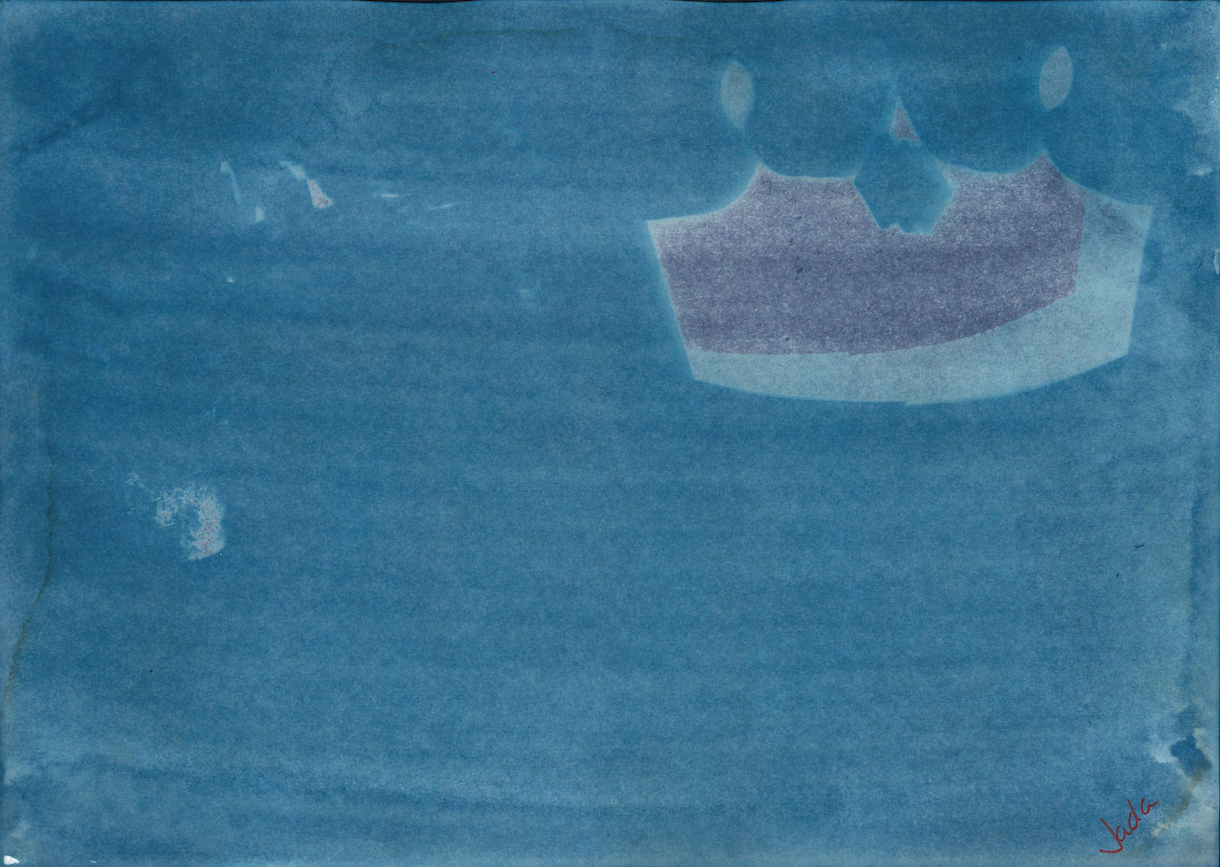 Jada G.
Wishing to depict things that are pretty and appeal to her aesthetic, Jada chose a crown and used glitter to emphasize its glamor.
Alonzo H.
Alonzo has a particular interest in cars and the night sky. Here you see stars, hearts, and a vehicle to express his passions.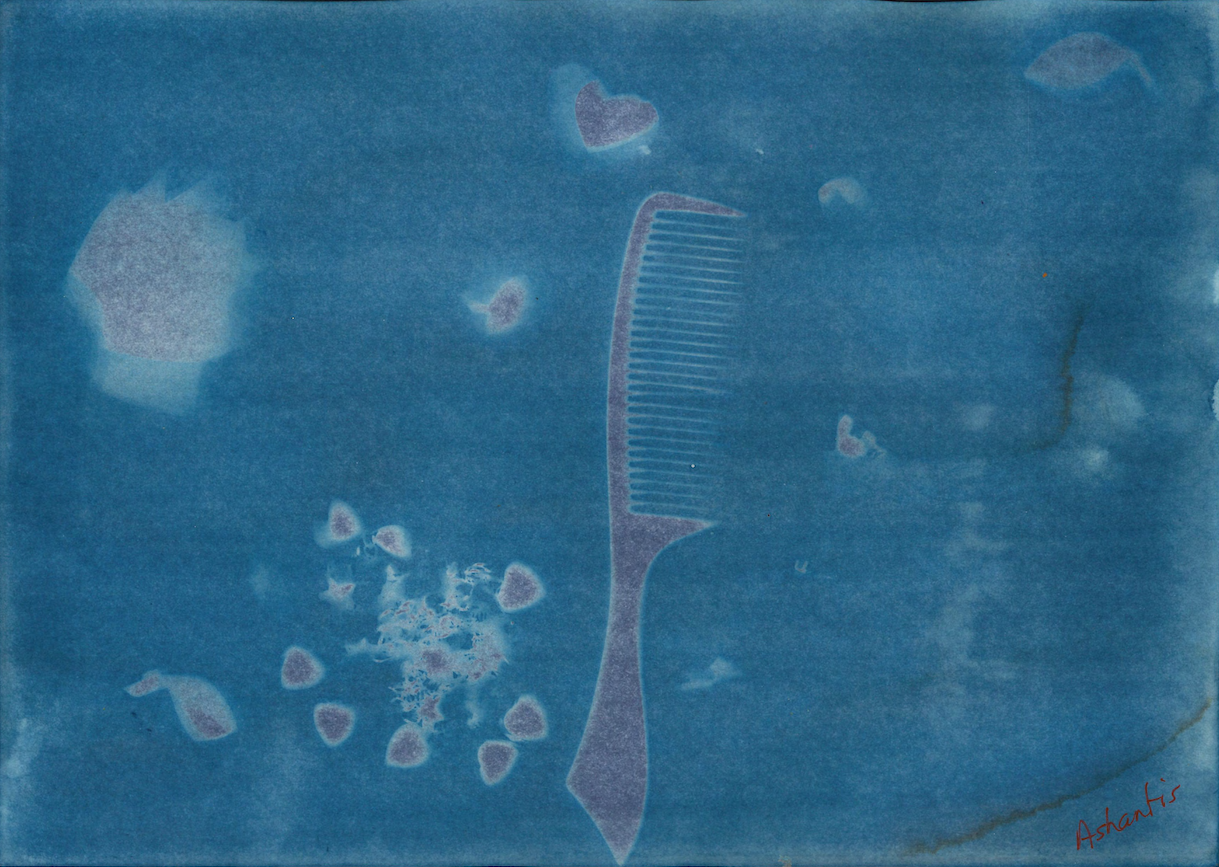 Ashantis B.
The contrast of different shapes appealed most heavily to Ashantis, which is why she chose to include them side by side in her piece. The cyanotype process emphasizes their diverse silhouettes.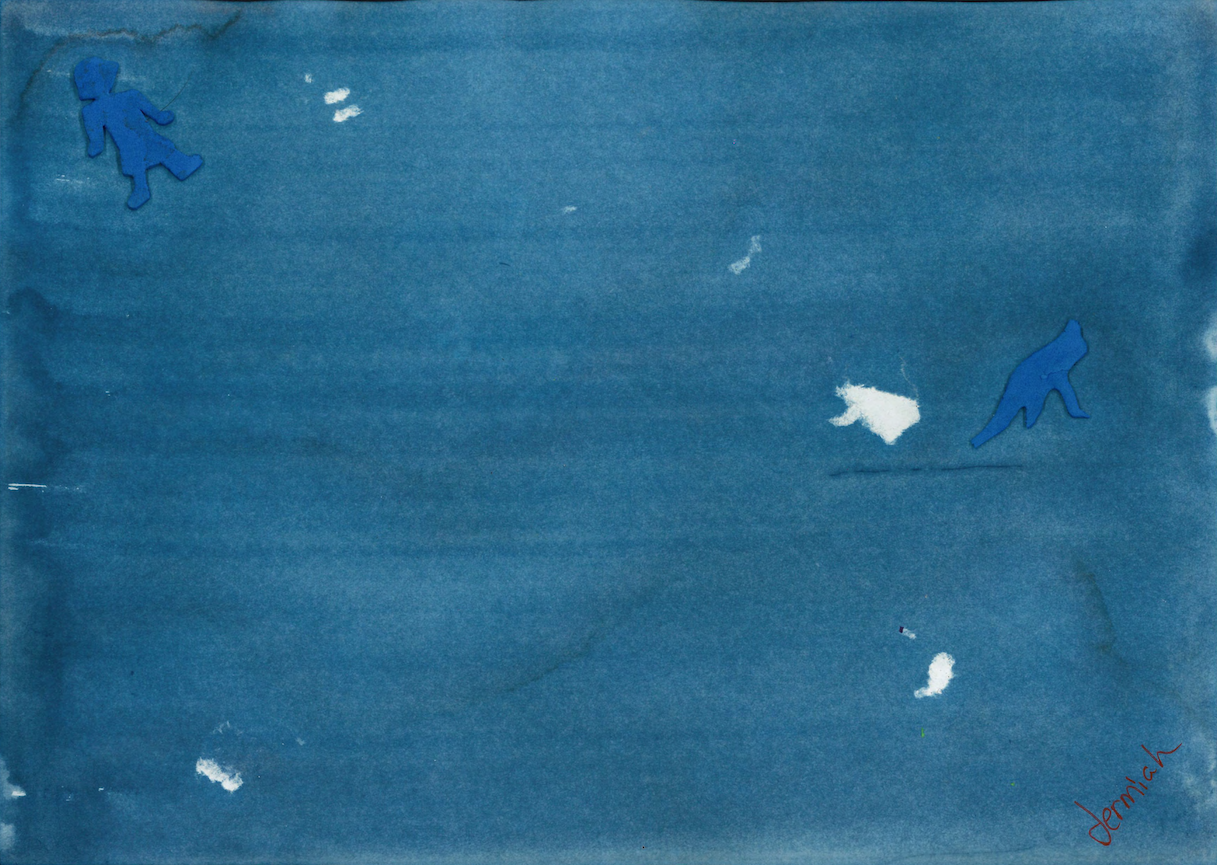 Jermiah J.
Playing around with limited negative space, Jermiah opted to include some foam stickers to create texture.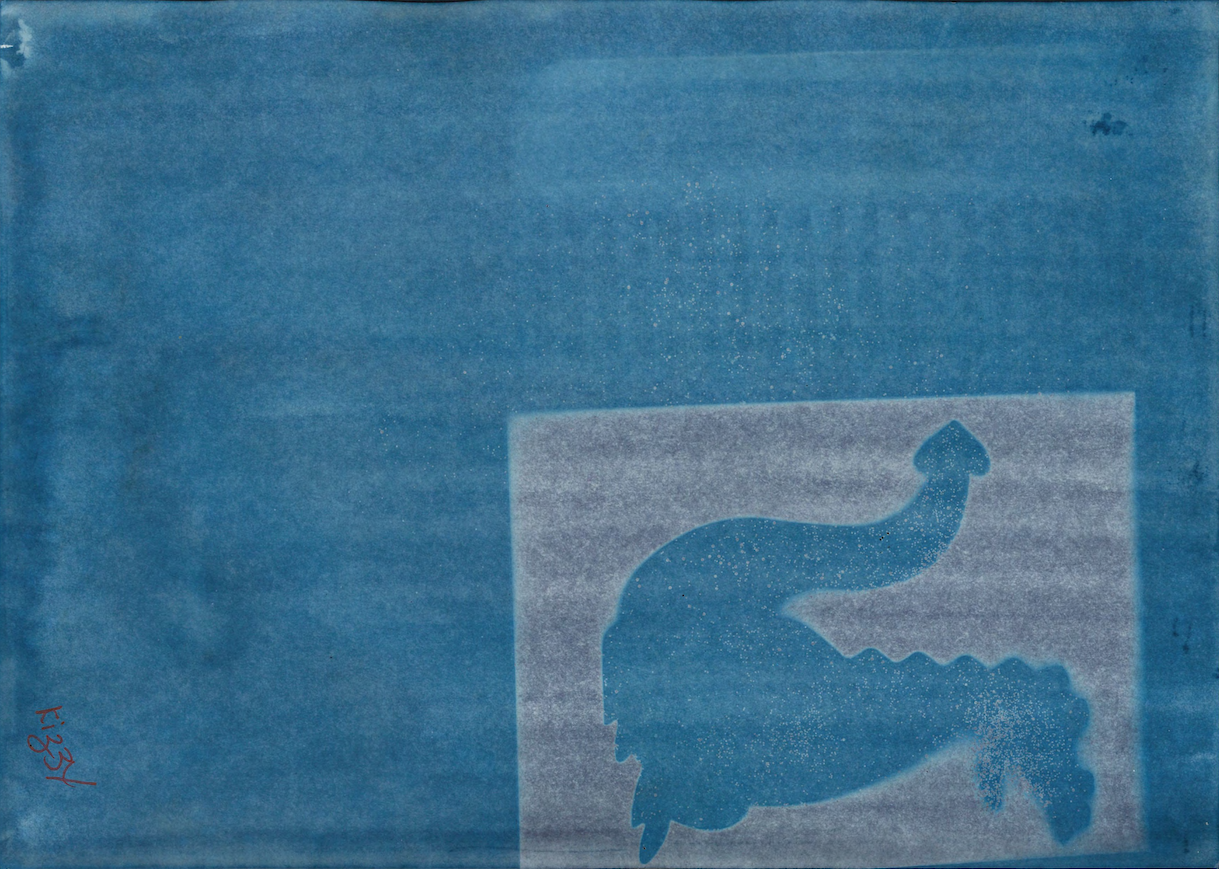 Karizma M.
Kizzy chose to depict a dragon in her piece because she likes mythical creatures.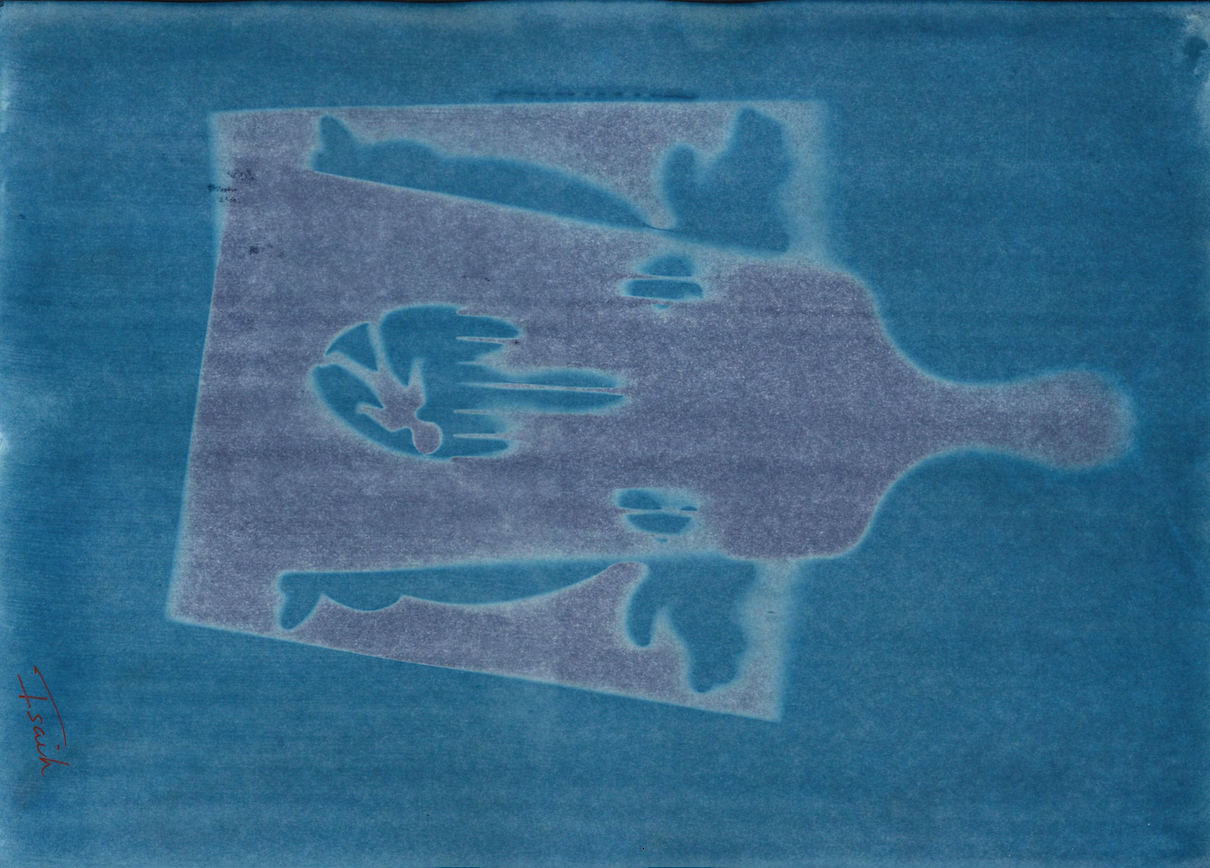 Isaih A.
Isaih's hair pick is an object that is very important to him. He carries it everywhere, imagining all of the different things that he could do with it.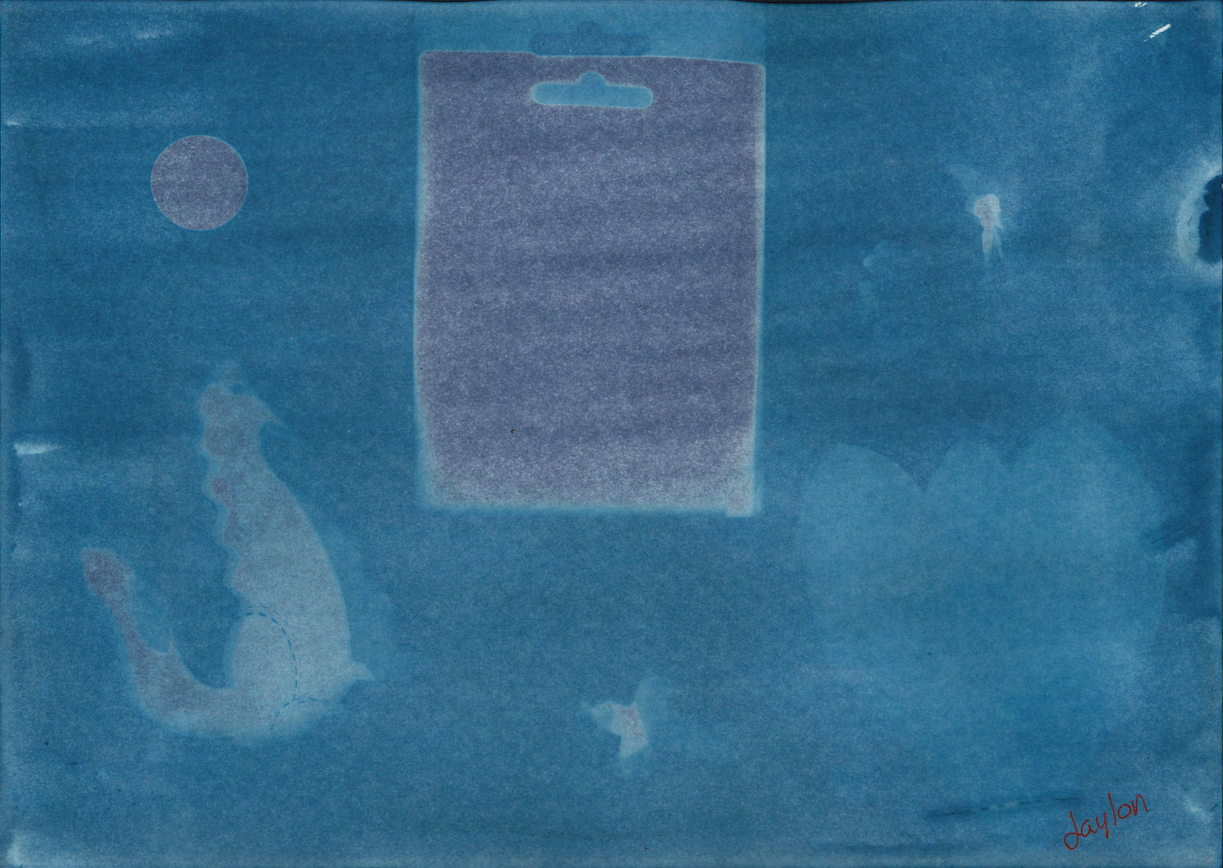 Jaylon J.
To Jaylon, gift cards and coins represent wealth, something he is fond of.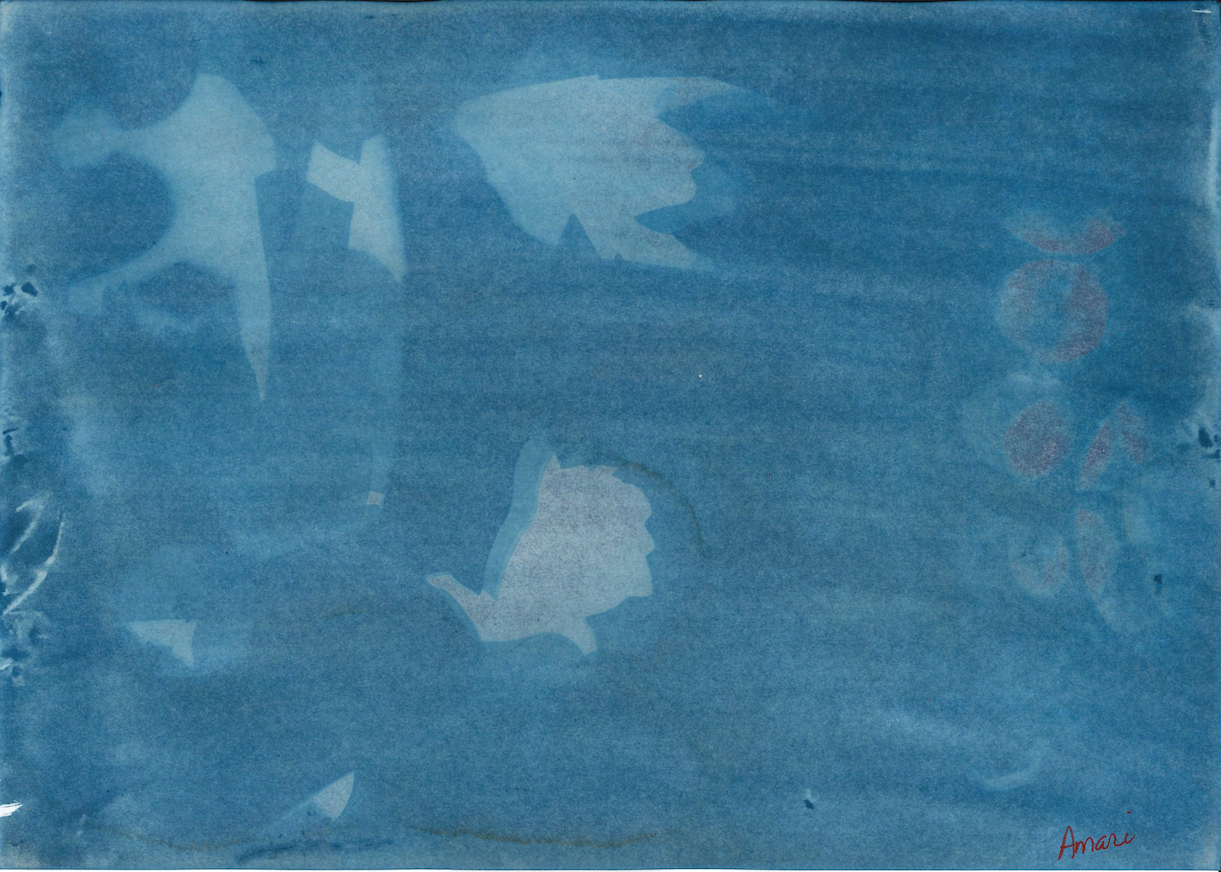 Amari R.
For her piece, Amari selected objects that represent other ideas. The hand sign, for instance, reminds her of love, and the cucumbers remind her of a garden. She included coins because they remind her of saving money.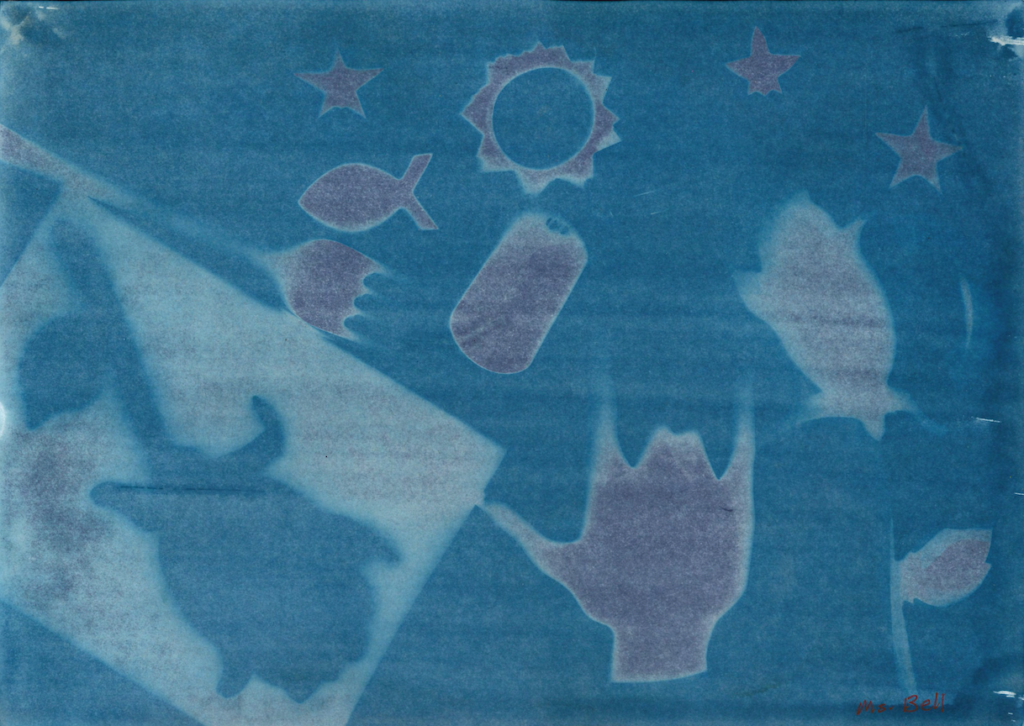 LaShonda Bell – Paraprofessional
In Ms. Bell's piece, she shares sentiments and anecdotes from her life. The stars are meant to represent the time that she spent staring up at the night sky as a child, and the two roses represent the duality of light and darkness. The fish symbolizes Christianity, and the dog tag is a personal tribute to members of the military. With the hand sign for "I love you" in American Sign Language, Ms. Bell wanted to encourage her students to "be open to giving and receiving love in positive new ways."
Sha'Roya M.
In this solar print, Sha'Roya highlights her first name and her love of butterflies.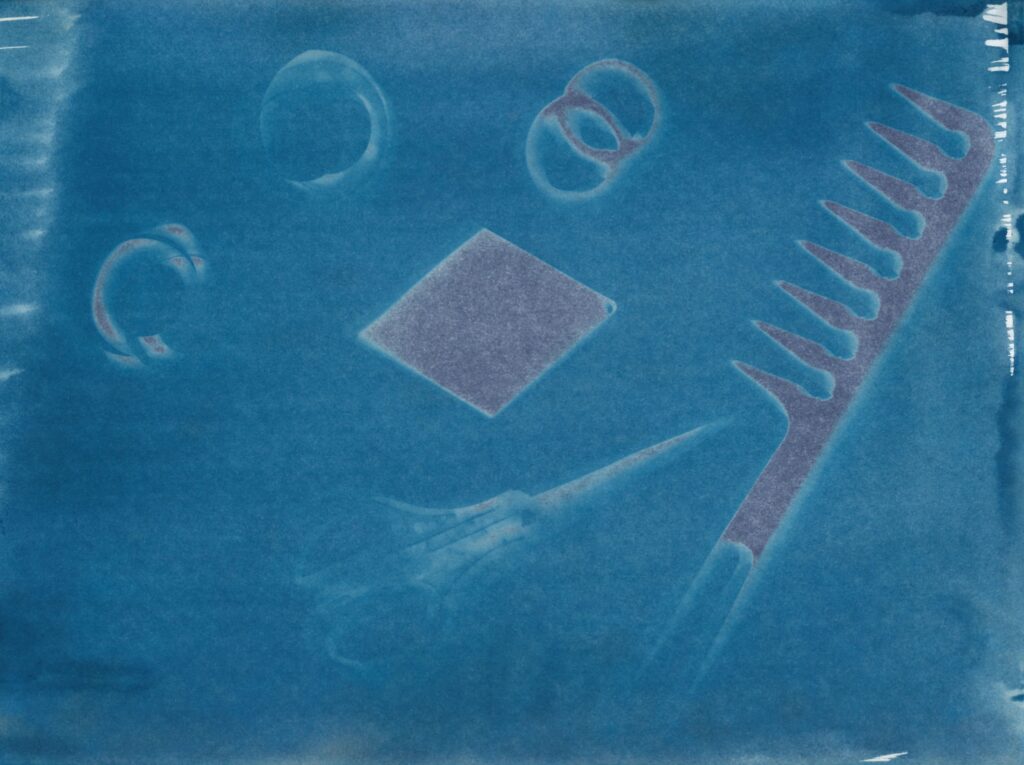 Tonya Payne – Paraprofessional
Tonya Payne has been a paraprofessional for over twenty years; she teaches and grades art made in class. She shares, "I used a comb because I used to be a hairdresser, and I still do hair on the side. I chose pairs of my favorite earrings because I have so many. I always try to coordinate with my outfit. The scissors are for my hair cutting and my art side."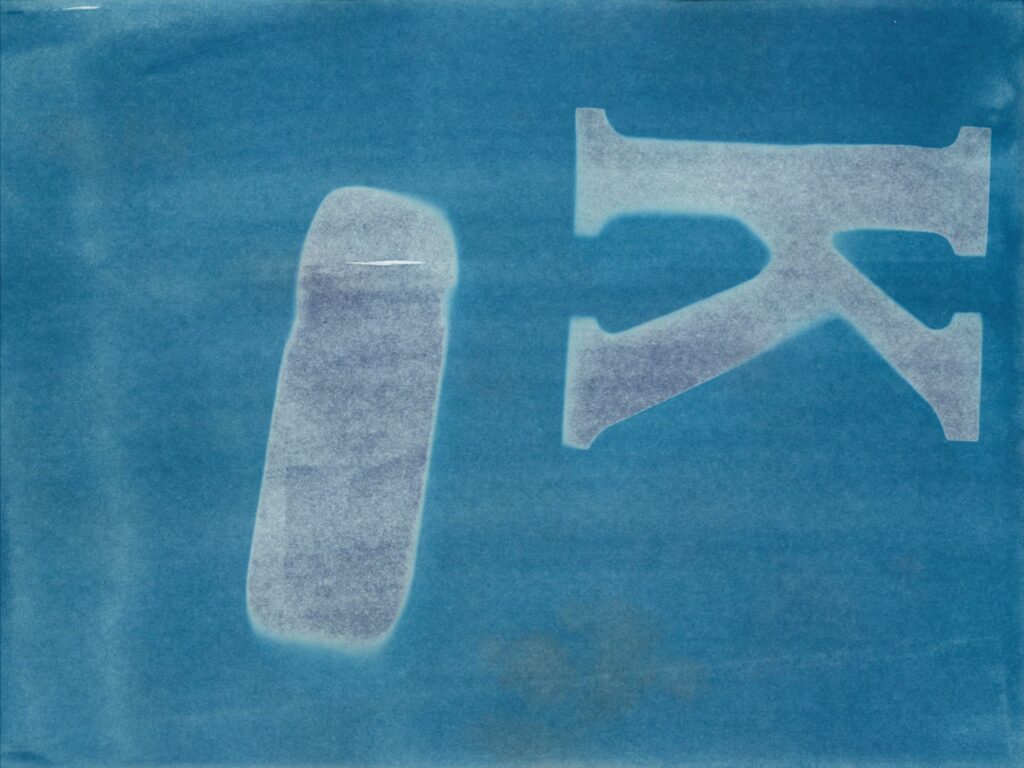 Karizma M.
Karizma chose to feature the letter "K" to highlight her nickname, Kizzy. She also included an eraser, sharing, "I make mistakes, but I can always try again."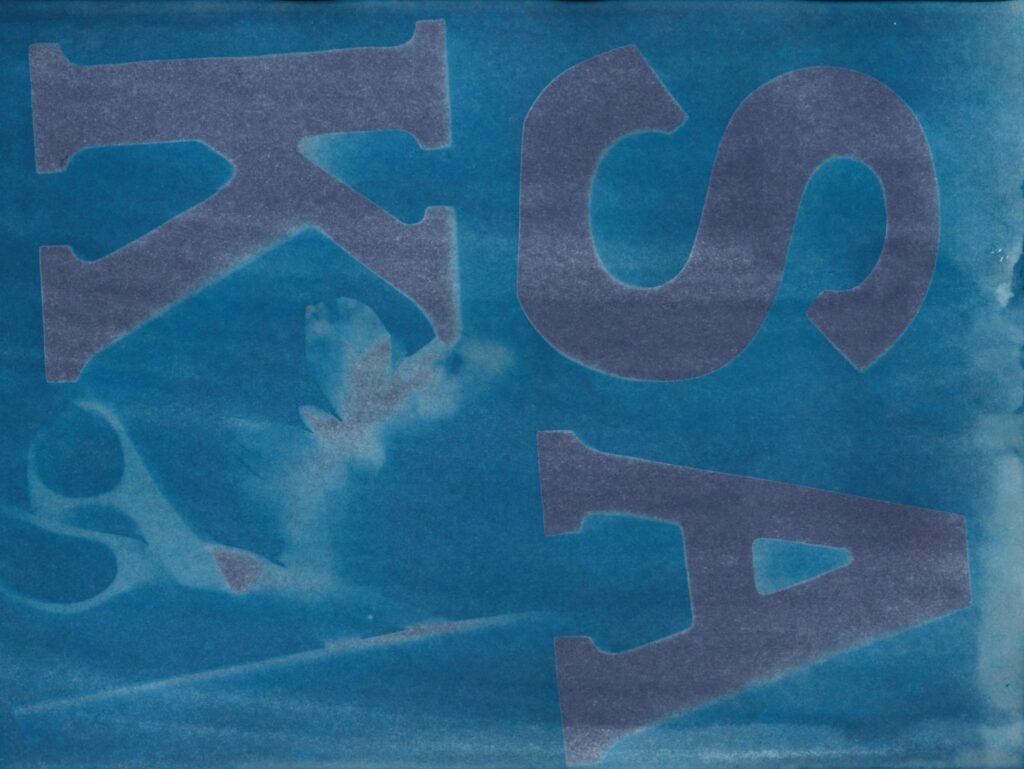 Sharon Karim – Instructor
After finally changing to her married name, Instructor Sharon Karim chose to illustrate her initials "S.A.K." She shares, "It was hard to give up my identity that was tied to my name. I'm still getting used to it. The scissors represent cutting away and letting go of the old. The butterfly is evolving change."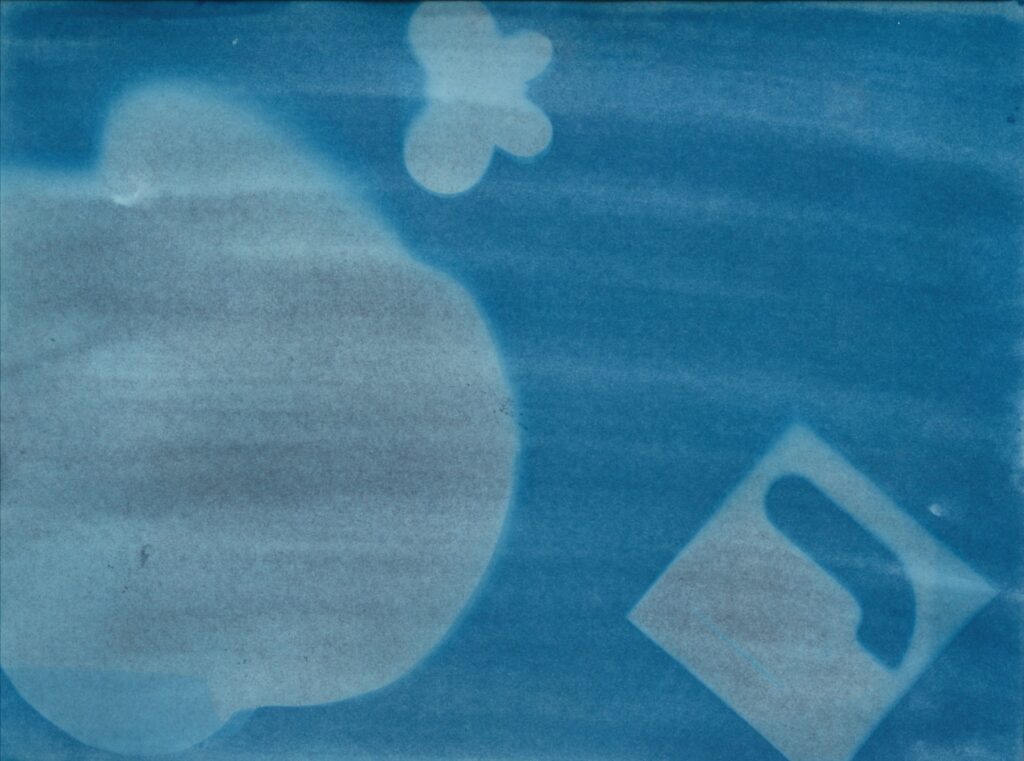 Jada G.
Jada chose three symbols; her first initial, a small butterfly, and her favorite case in the shape of her school symbol, a cougar paw print, which she shares is a comfort.