Thank you, Allys Palladino-Craig, Founding MoFA Director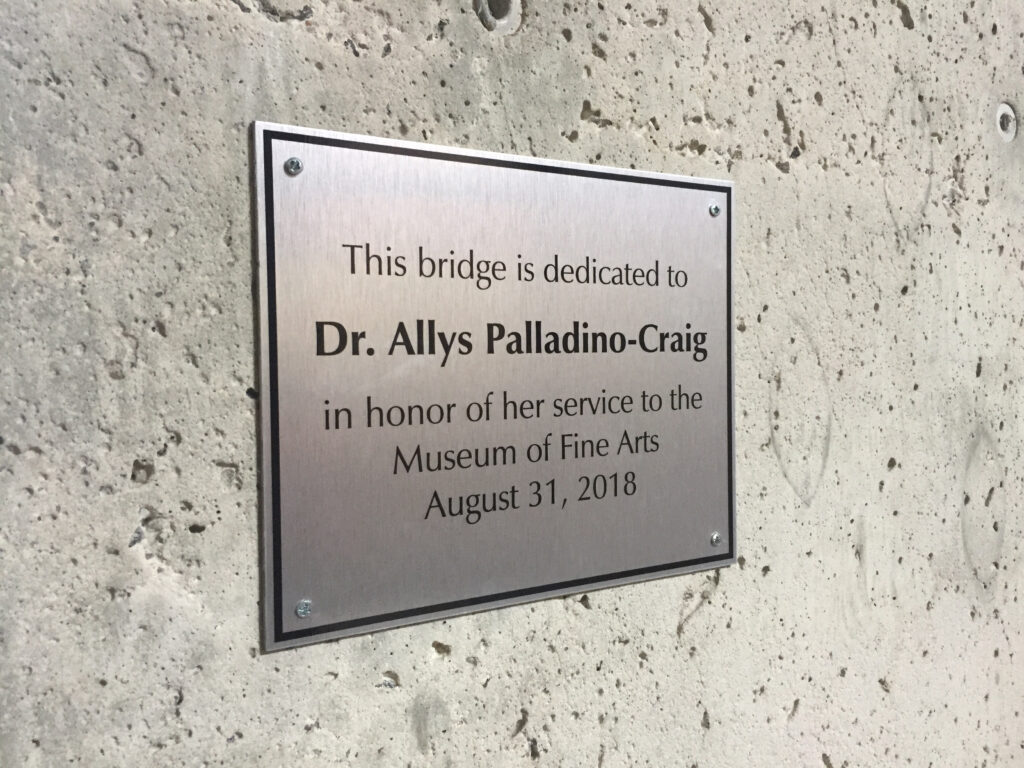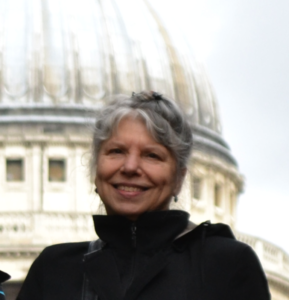 What would MoFA be without Allys Palladino-Craig? Certainly, nowhere near the incredible institution it is today!
Under Allys' leadership, a small gallery space turned into the full-fledged museum we know today. It was through Allys' resolve and hard work that the staff was able to grow from one full-time employee to five and receive accreditation from the American Association of Museums (an honor awarded to only 4.5 percent of the nation's museums)!
There aren't enough words to express the gratitude the College of Fine Arts has for Allys. Her generosity and devotion are limitless! She has put in countless hours assisting with hundreds of exhibitions and events for departments throughout the College. Her legacy has provided a sound foundation for the new leadership of the Museum.
Allys, the faculty, staff, and students of the College of Fine Arts will miss you dearly, and we appreciate all you did for MoFA and the College during your tenure! Everyone in the CFA wishes you a very long, happy, and healthy retirement!
Over her career, Dr. Palladino-Craig's dedicated work on ambitious, scholarly exhibitions and publications built the reputation of the Museum as a vital center for learning at the University and in the wider community. Dr. Palladino-Craig also literally built a bridge between the gallery and the outside world.  In 1992, she had an opening carved into the façade of the Fine Arts Building, creating the front entrance and the clerestory bridge over which hundreds of thousands of visitors have walked.  On the occasion of her retirement, we have dedicated that bridge to Dr. Palladino-Craig, and we are dedicated to building upon her enviable legacy of accomplishments.

 – Dr. Preston McLane, MoFA Director
---
About Allys Palladino-Craig
As founding director of the Museum of Fine Arts, incorporated by that name in 1994, Palladino-Craig generated a range of curatorial projects and grant proposals. The Fine Arts Gallery from 1970 to 1986 evolved to the Fine Arts Gallery & Museum from 1986 to 1993.  In 1994, the institution officially became the Museum of Fine Arts, subsequently accredited by the AAM in 2003 and again in 2012. The Museum of Fine Arts reflects museum best practices with a focus on its Collection (over 6000 objects) and on originating exhibitions with topical concepts and publications.