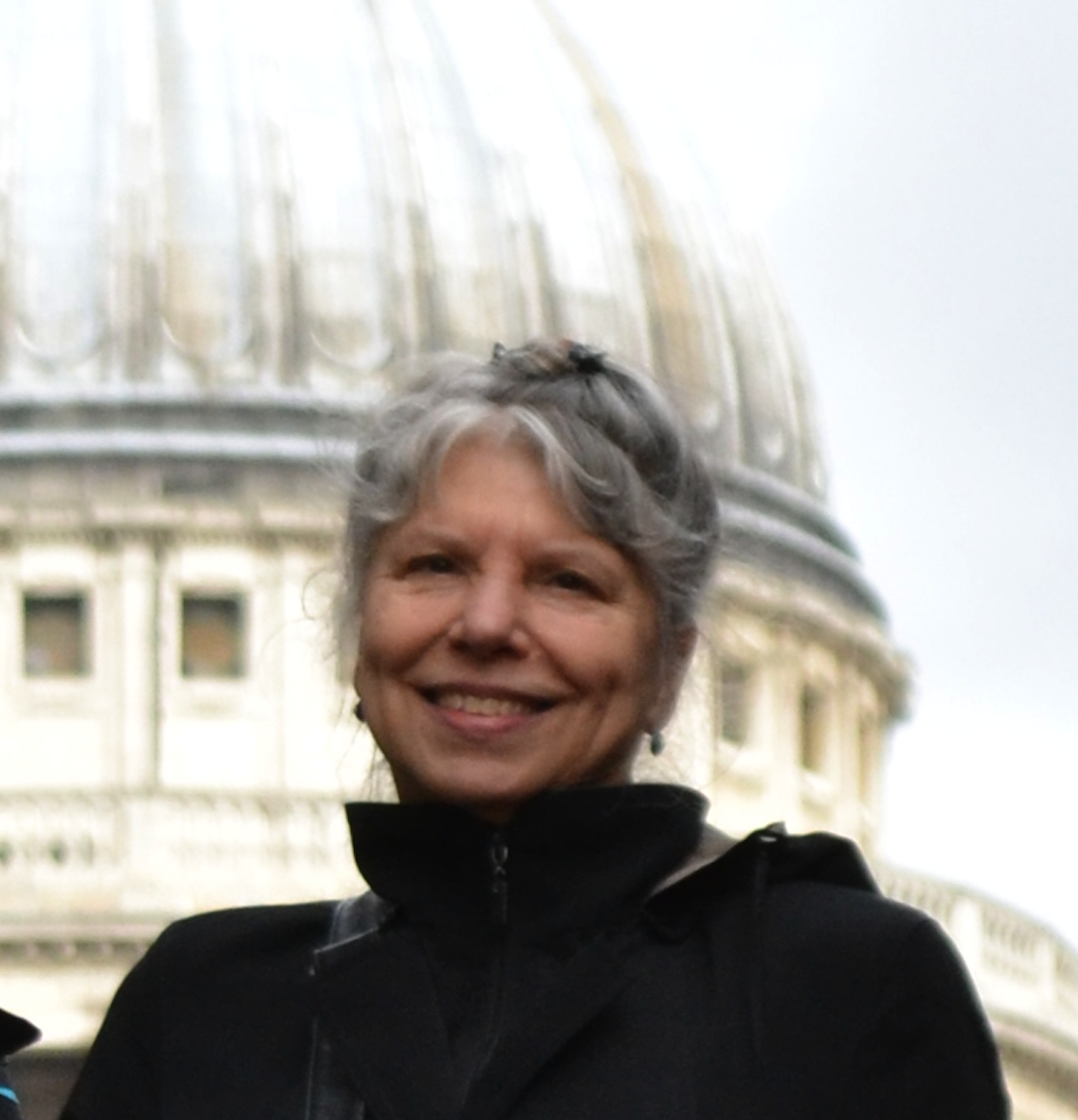 Director, Museum of Fine Arts (MoFA)
Courtesy Faculty: Department of Art History
Instructor: International Programs
Curriculum Vitae (CV)
Contact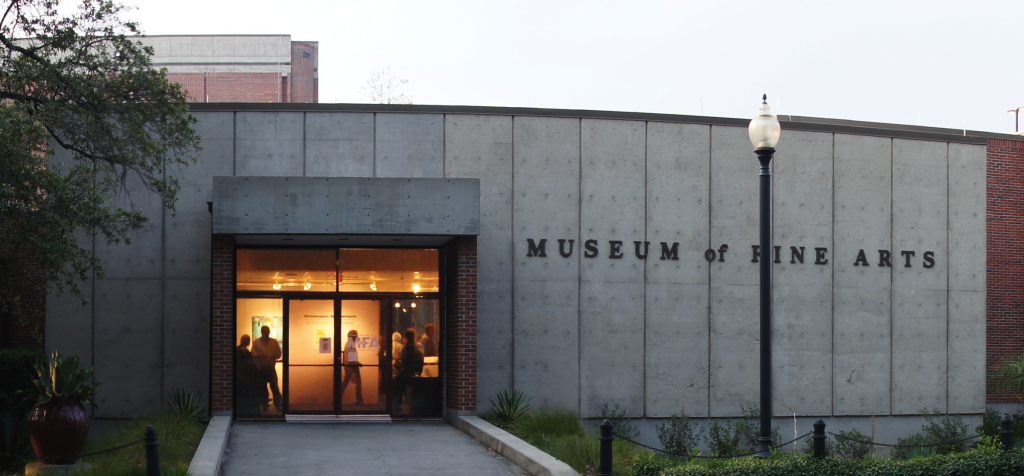 As founding director of the Museum of Fine Arts—incorporated by that name in 1994—Palladino-Craig generated a range of curatorial projects and grant proposals. The Fine Arts Gallery from 1970 to 1986 evolved to the Fine Arts Gallery & Museum from 1986 to 1993; in 1994, the institution officially became the Museum of Fine Arts, subsequently accredited by the AAM in 2003 and again in 2012. The Museum of Fine Arts reflects museum best practices with a focus on its Collection (over 6000 objects) and on originating exhibitions with topical concepts and publications.
Education
Palladino-Craig began her career in literature, leading to a research position in the English Department in publications at the University of Virginia that followed a year of graduate work at the University of Toronto. Changing career focus at the University of Virginia, she later earned an MFA in Painting and Graphics that led to a curator's position at the Four Arts Center, an experimental multidisciplinary art space administered by Florida State University. Her doctorate in Humanities combines the areas of art and literature.
Areas of Responsibility
Director of the Museum of Fine Arts
Editor–in-Chief of the Museum of Fine Arts Press

Teaching Areas
Palladino-Craig taught studio art or museum practicum courses until 1995 for the Art Department; from 1997 until the present, she has taught a variety of courses for the Museum Studies Interdisciplinary Program through a courtesy appointment in the Art History Department and also through International Programs. She created a Museums and Cultural Heritage Sites of London course that has successfully recruited students since 2011.
Research Areas
Curating or developing guest curatorial proposals for exhibition at the Museum of Fine Arts; researching topics of most importance in the Museum field for teaching and for implementation at the Museum of Fine Arts.
Select Scholarly/Creative Works & Awards
Palladino-Craig has written and administered more than one hundred grants, has curated exhibitions and written catalogues for contemporary artists and thematic projects, and has copyrighted and published in excess of one hundred titles for the University.
1980-2014, Editor, ATHANOR, Art History Journal, volumes I-XXXII
1987, grantwriter, administrator, curator and contributing catalogue editor for FEH grant "Nocturnes and Nightmares: Contemporary Figurative Painters" with an essay by Craig Adcock
Contributing editor 1988, grantwriter, administrator and catalogue editor for FAC grant "James Rosenquist"
1989, grantwriter, administrator and catalogue editor for NEA and FAC grants for exhibition of two new works constructed (premiered) at Florida State University by James Turrell for his exhibition curated by catalogue author Craig Adcock
1990, grantwriter, administrator and catalogue editor for FAC grant for Jim Roche's "Haiti/Actualities and Beliefs" with an essay by Jonathan Demme
1990, grantwriter, administrator and catalogue editor for FAC International Cultural Exchange grant for Susan Cannell's "Fibers/USA & Colombia"
1991, American Express Award for "Fibers" exhibition in Partners for the Americas programming
1990, grantwriter, administrator, curator and contributing catalogue editor for FAC grant "Monochrome/Polychrome: Contemporary Realist Drawings" with an essay by Jerome Stern
1991, grantwriter, administrator and catalogue editor for FAC grant Robert Hobbs' "Duane Hanson: The New Objectivity"
1992, grantwriter, administrator and catalogue editor for FAC grant for Jerry Stern and Gary Monroe's "Florida Dreams" including the 1992 FHC grant for the same project
1992, grantwriter, administrator and catalogue editor for the NEA grant for Jim Roche's "Unsigned, Unsung…;" 1992 FAC grant for the same project
1993, grantwriter, administrator, curator and contributing catalogue editor for FAC grant "Chroma" with an essay by Karen Bearor
1995, grantwriter, administrator and catalogue editor for two separate Florida Arts Council grants for the Monifa Love curatorial project "…my magic pours secret libations'"
1997, grantwriter, administrator and catalogue editor for Florida Arts Council grant for interdisciplinary programming for 1998 schedule "Dimensions of Native America," co-curators Jehanne Teilhet-Fisk and Robin Nigh; catalogue editor
1998, grantwriter, administrator and catalogue editor for FHC grant for 1999 exhibition, "Judy Chicago: Trials and Tributes," curated by Viki D. Thompson Wylder
1999, grantwriter, administrator and catalogue editor for FAC grant for Jeffrey Spalding's "ABCs of PoP: America, Britain, Canada" (catalogue editor), and for "The Abridged Walmsley" (curator and contributing editor)
2001, grantwriter, administrator, curator and contributing catalogue editor for FAC grant for "Albert Paley" and other public exhibitions
2003, grantwriter, administrator, curator and catalogue editor for AHPEG grant for "Trevor Bell: British Painter in America" with essays by Francois Bucher, Roy Slade, Roald Nasgaard and others
2005, grantwriter, administrator and catalogue editor for George Blakely's project "Heartfelt" with essays by Adam Jolles, Diane Roberts and others
2009, grantwriter, administrator and catalogue editor for AHPEG grant for Carrie Ann Baade exhibition "Cute & Creepy" in 2011
2009, grantwriter, administrator and contributing catalogue editor for Spring 2011 exhibition "Jim Roche: Glory Roads" project with Lynn Hogan
2011, grantwriter, administrator and catalogue editor for season exhibitions including "Head, Shoulders, Genes & Toes: Contemporary Artists on Medicine and the Body," curated by Judy Rushin
2013 grantwriter, administrator and catalogue editor for FY14 season exhibitions including "Making Now: Open for Exchange" curated by Carolyn Henne
2013 grantwriter, administrator and catalogue editor for FY14 season exhibitions including "Gabrielle Wu Lee: Dynamic Expressionism"
2014 grantwriter, administrator and catalogue editor for exhibitions hosted under the aegis of the "WWII Institute: The Human Experience" curated by Kurt Piehler with the Institute collections and also including the Bill Mauldin drawings and WWII propaganda collections and other artifacts of Patrick Rowe