Closing Receptions (Nov 16)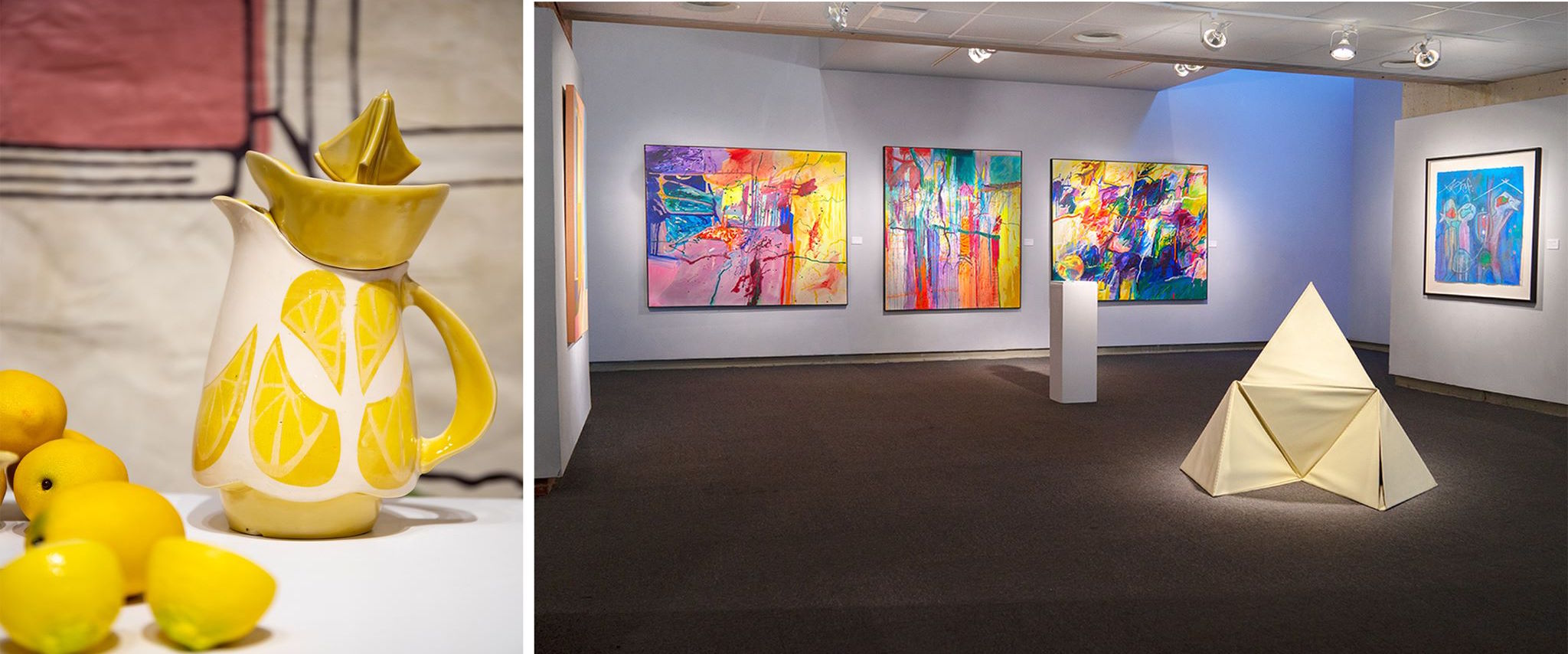 Closing Receptions
November 16, 6-8pm
---
Join us for our closing reception of three exhibitions: Adaptation-The Haunted Life, Opening Remarks and Craft as a Social Practice.
Adaptation-The Haunted Life presents artwork from the students of professor Kevin Curry's 3rd Year MFA Seminar influenced by Jack Kerouac's 'The Haunted Life' a lost a novella-length manuscript.
Opening Remarks features works from our permanent collection hand-picked by the Museum's new Director and Director of Galleries, Preston McLane and Meredith Lynn. "Our selections from the Museum's permanent collection reflect who we are – what we like to look at, study, and think about."
Craft as a Social Practice will be on our main floor and features new works by eight nationally-acclaimed artists where interactions and relationships built through community and audience involvement are the medium.
We will have light refreshments and a broom balancing game featuring artwork made by Forrest Sincoff Gard. Finding Balance is an interactive art game in which participants attempt to balance a porcelain broomstick in the palm of their hand.
---
Hours/Additional Information
September 28 – November 4
Monday through Friday 9:00 to 4:00
Saturdays and Sundays 1:00 to 4:00
Closed November 12