MoFA Collaborations and K-12 Events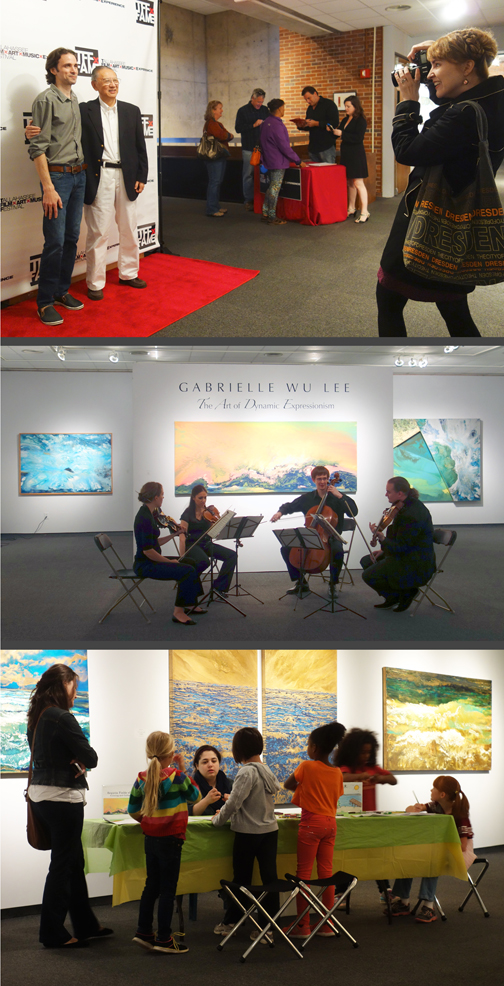 MoFA is in full swing pursuing new collaborations and K-12 events: with the exhibition by Gabrielle Wu Lee newly opened, MoFA staff have been working with the Tallahassee Film Festival to present Jem Cohen¹s film, Museum Hours, the story of a former road manager of hard-rock bands who becomes a museum security guard at the Kunsthistorisches Museum in Vienna. As film critic A.O. Scott describes the narrative, the guard is a "tolerant, philosophical fellow" who muses "on both the artworks and the tourists and schoolchildren… finding the spectacle of spectatorship endlessly interesting." So while MoFA audiences can't visit Vienna, the international experience will be brought to Tallahassee, and there will definitely be schoolchildren (as well as parents) for MoFAs Family Day with eleven schools participating in Saturday activities built around the concepts and the paintings of Gabrielle Wu Lee.
Upcoming Events
Living the Landscape — Now through November 17
Gabrielle Wu Lee Retrospective — Now through November 24
Fall 2013 Graduating Artists — November 22 through December 11
Arts & Antiques Fair — December 5-7
Image Credit:
Film Festival Director Chris Faupel stands with Dr. Paul Lee for a photo op at the Museum [After] Hours event for the Tallahassee premier of "Museum Hours," a film by Jem Cohen; evening performances included that of the Eppes String Quartet from the College of Music. Dr. Lee has shared paintings by his wife Gabrielle Wu Lee in a stunning exhibition of her life's works. The exhibition also allows children to reflect upon and respond to her paintings on Family Day and during field trips from their K-12 area schools.