Gabrielle Wu Lee: The Art of Dynamic Expressionism
Florida State University Museum of Fine Arts (MoFA) presents "Gabrielle Wu Lee: The Art of Dynamic Expressionism", October 20 through November 24, 2013.
Organized by the Florida State University Museum of Fine Arts in concert with Dr. Paul Z. Lee, this exhibition celebrates Gabrielle Wu Lee's life and painting career. A public reception and opening for the exhibition was held on Sunday, October 20, 2013, from 2 to 4 pm.
More on Gabrielle Wu Lee
In her concept of dynamic expressionism, a term of her coinage, Gabrielle aimed for forces of nature in transition instead of the photographic recording of her experiences. She mentally filed her notes and her research topics, and when she later stood in front of her canvas, she stood as a musician about to perform a piece known so well that only the emotional interaction with the instrument comes between the artist and the genesis of sound. For those of us who love Western as well as Eastern art, the bridges Gabrielle constructed between the allusion and the action, East to West, are revealed. She had a reverence for tradition, calligraphy, Chinese painting and critical values, yet she possessed the modern urge to depart from convention and to invent her techniques and her subject matter anew.
–Allys Palladino-Craig
Director, Museum of Fine Arts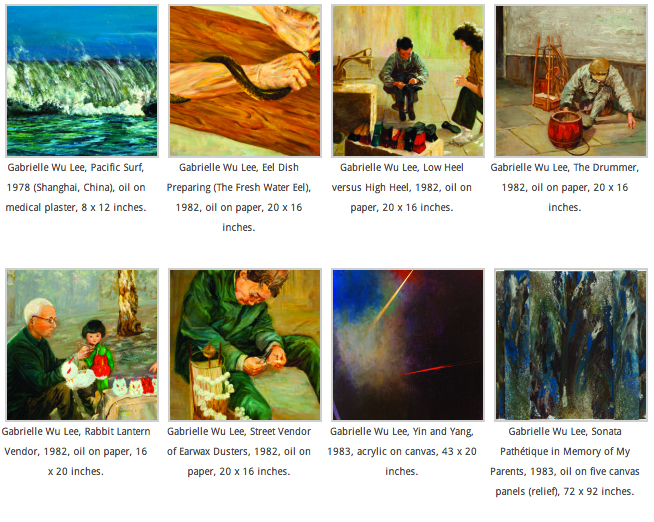 [learn_more caption="Museum Information"]
Museum Hours
Monday – Friday: 9 am to 4 pm
Saturday – Sunday: 1 to 4 pm
Admission is free.
Address
FSU Museum of Fine Arts
530 W Call Street
250 Fine Arts Building
Tallahassee, FL 32306-1140
Contact
Call 644-1299 for tours.
All exhibitions & receptions are free & open to the public.
For additional information, please visit https://mofa.fsu.edu.
[/learn_more]