Arts & Antiques (Nov 30 + Dec 1)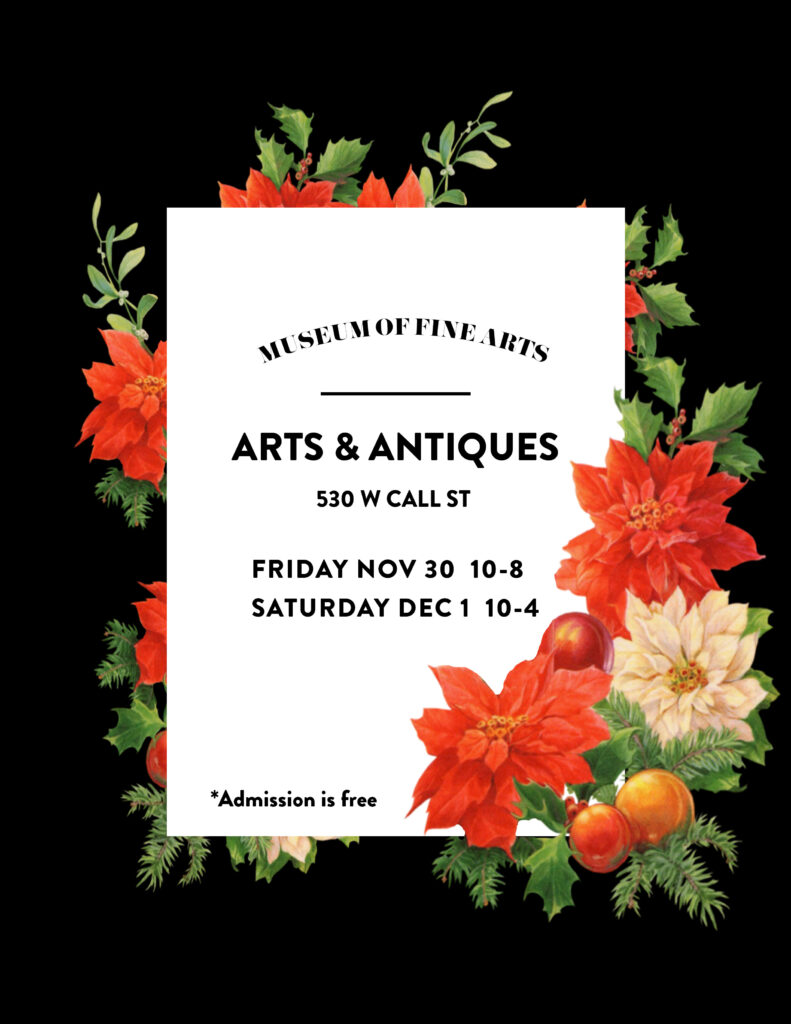 ---
Nov 30 & Dec 1
Join us at the Museum for our annual holiday sale of antiques, jewelry, collectibles, enameled metals, ceramics and hand-crafted items from members of the Artists' League. Friday, November 30, 10:00-8:00pm and Saturday, December 1, 10:00-4:00pm.
Admission to this event is free.
Metered parking is available at a rate of $1.00 per hour on the main level of the Call Street Garage, Monday-Friday 8:00-4:30 p.m. After 4:30, and on weekends, all legal spaces are available to visitors.