January 16 – March 28, 2020
Public events every Thursday
Rising Water brings together artists whose work explores the aftermath of hurricanes in the Southeastern United States and the Caribbean. Using methods including representational strategies, mapping, allegory, and abstraction, these artists navigate what it means to live and create in a volatile and changing climate and explore the effects of hurricanes on communities, residents, and the psyche.
The threat of increasingly violent storms and rising sea levels is inescapable, and envisioning our futures in coastal areas of the Southeastern United States is difficult. This exhibition is asking how we can center empathy, humanity, and creativity in a conversation that routinely focuses on what can feel abstract – data, predictions, and hypotheticals.
Chandra McCormick and Keith Calhoun, from the Ninth Ward in New Orleans, have photographed life in that city for almost three decades. Their photographic negatives were submerged during Hurricane Katrina, and when recovered and reprinted the photographs reflect imagery of daily life both disappearing through the water damage and emerging from the destruction. Willie Birch cast the crawfish chimneys he found in his yard and neighborhood after Katrina. These bronze objects monumentalize the resiliency of these adaptable creatures and, like in McCormick and Calhoun's work, serve as a metaphor for the community and culture devastated by Katrina.
Similarly, Richard Misrach personalizes the brutality of Katrina through his documentation of the storm's aftermath. This work describes the desire of displaced individuals to be seen, heard, and present, even in their absence, as they fled to safer ground.
In her large black and white photograms, Aspen Mays makes analog images inspired by her experience of Hurricane Hugo that are themselves incantations, each mark referencing a desire to prevent destruction and to not feel powerless, through fragile human gestures that prove futile in the face of the storm.  Both Mays in her color photograms and Frances Gallardo in her textile and sculptural pieces take inspiration from the data mapping of major storms. Gallardo humanizes the data from the National Oceanic and Atmospheric Administration and emphasizes precarity in her use of material: intricate, large-scale hand cut paper pieces and colorful needlework mapping storm paths.
In the prints of Sarah Welch we see a depiction of post-Harvey Houston that is honest and lived in, with the kind of deadpan humor that often makes trauma bearable, and through her installations and reading rooms she creates space for shared experience and catharsis. Trenton Doyle Hancock instructs us in how to build our own future unbound by any current reality.
The work in this exhibition is responding to and creatively interpreting storms and changing climate, rooted in vulnerable geographical areas that have been irreparably changed by hurricanes. Like the artists who have centered creativity and empathy as tools for navigating an increasingly storm-impacted future, our hope is that the audience will participate in imagining a way forward.
This project is supported in part by awards from the National Endowment for the Arts, the State of Florida, Department of State, Division of Cultural Affairs, and the Florida Council on Arts and Culture. It was curated by Jessica Ingram, Assistant Professor of Art, and Meredith Lynn, Assistant Curator.
En Garde

January 16 – March 28, 2020
En Garde is an interactive exhibition of historic prints from MoFA's Permanent Collection, swords on loan from FSU's World War II Institute, and contemporary fencing equipment, explores how dueling weapons have evolved from symbols of power to elements of sport.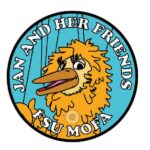 Jan and Her Friends
January 16 – March 28, 2020
The FSU Museum of Fine Arts is proud to be featuring the art and creativity of Tallahassee-based puppeteer Jan Kaufman in the installation Jan and Her Friends.  The adopted child of a physician, Jan began her career in puppetry arts by taking her dolls apart to see how they worked. Over the years, she has paired her interest in anatomy with degrees in theatre and education, adding a flair for voices and a mission to communicate with children for whom feelings can be frightening.
The result has been a lifetime of Kaufman's interacting with imaginary cloth and wire personalities to help those who find the real-world intimidating.  Over the years, Jan has brought her friends and her talents to local television programming, a statewide nutrition initiative, Springtime Tallahassee performances, public library reading seminars, children's hospital services, and Sheriff's Department workshops on child victims of abuse and how puppets can help.  A performer, researcher, and educator, Jan has traveled to over 100 countries to meet and work with teachers and students, discovering along the way that "there is no need to know their language – the puppets can communicate directly to their little hearts."
The Museum of Fine Arts will be closed through January 15 for renovations. Among the updates to the museum is new flooring throughout the facility. This initiative marks FSU's ...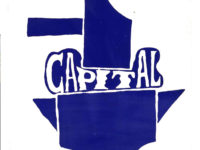 68:18 Student Protest in Print February 19, 2019, 6:00pm Lectures by Dr. Tenley Bick and Denise Bookwalter Museum of Fine Arts Join us for an evening of lectures by D ...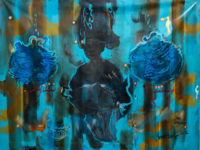 January 31, 7pm Fine Arts 249 The Department of Art and the Museum of Fine Arts are excited to host a visit by the artist on January 31, 2019. Join us for her lecture at ...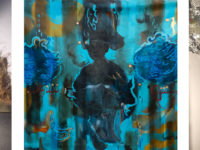 Saturday, January 19   1:00 to 4:00pm Stop in for light refreshments and guided tours of our current exhibitions – New Work by the Faculty of the Department of Art, Scherezade ...
December 13-January 7 The Museum of Fine Arts will be closed during the University Winter break. ...