Past Seasons
2017-2018 Season
Le Sang Noir
February 15-March 31
In 2010, Louisiana-based artist and biologist Brandon Ballengée saw firsthand the largest environmental disaster in United States history—the Deepwater Horizon oil spill. Le Sang Noir ("Black Blood") is a visual response to this tragedy. Locked in jars, suspended in alcohol, posed in petri dishes, Ballengée's forms tell stories of species altered and obliterated. His prints, sculptures, and field projects are a narrative of human impact in the Anthropocene. By implicating us in their creation, the projects also inspire us to learn more about life in these complex, often fragile ecosystems. Le Sang Noir will be on display from February 15 through March 31.
Stored
January 7 – March 31
Do you ever wonder what is hidden behind the museum's store room doors? MoFA's permanent collection spaces will be under renovation during the spring semester, and guest curators from departments throughout the College of Fine Arts will be given the opportunity to arrange, rearrange, and change your viewpoint on some of the "biggest" works in our collection.  Six iterations of "Stored" will fill the Lower Gallery from January 7 through March 31.
68:18  Student Protest in Print
February 15-March 31
In the spring of May 1968, an occupation begun by a group of French students grew to one of the largest demonstrations in modern history. Striking workers and protesters brought Paris to a halt, and the posters and graffiti that amplified their message have become part of our visual vernacular. With original artwork that was posted on the streets of Paris fifty years ago and contemporary prints influenced by current student led gun violence protests, this exhibition explores the role of graphic art in political organizing.  
Visualizing the Invisible "Jungle" of Calais
February 15-March 31
Since 1999, individuals fleeing conflicts or escaping poverty in the Balkans, the Horn of Africa, Sudan, and the Middle East have come to Calais in hopes of crossing the English Channel on the boats, trains, trucks, and buses that move between France and the U.K.  Temporary camps – often referred to as "jungles" – have proliferated, and their periodic demolition has come to be seen as emblematic of the "European migration crisis." Eric Leleu's photographs document this changing landscape of watchtowers, barbed-wire fences, flooded zones, walls, and surveillance cameras and explore these failed attempts to control migration and the resilient presence of migrants in and around Calais.
2016 – 2017 Season
Download a printable PDF of the 2016 – 2017 schedule(You will need Adobe Reader to open this link. Adobe Reader is a free download.) Summer Graduating Artists (July 15 – August 5) Assemblage: 5 Artists, 20 Years (July 15 – September 18) Road Trip (July 15 – September 18) The 31st Tallahassee International (August 29 – October 2) Judy Chicago's Birth Project: Born Again (September 23 – November 13) Read more
2015 – 2016 Season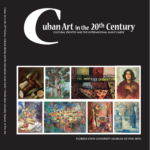 Download a printable PDF of the 2015-2016 schedule. (You will need Adobe Reader to open this link. Adobe Reader is a free download.) Exhibition: The 30th Tallahassee International. Please join us on Friday, August 28th from 5:00-8:00pm for the opening reception of the "Tallahassee International!" This exhibition will run from August 24th through October 4th. CLICK HERE FOR THE 2015-2016 EXHIBITION CALENDAR. Read more
 2014 – 2015 Season
Download a printable PDF of the 2014-2015 Exhibition Schedule.  (You will need Adobe Reader to open this link. Adobe Reader is a free download. Zerbe Selections – LeMoyne Celebrates 50 Years  AUGUST 1 – October 5, 2014 The 29th Tallahassee International  AUGUST 25 – OCTOBER 5, 2014  The 29th Annual Tallahassee International (Upper Gallery)— is an annual, juried competition. Jurors: Carolyn Henne and Allys Palladino-Craig. Read More
2013 – 2014 Season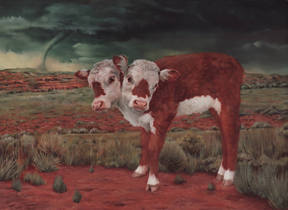 Download a printable PDF of the 2013-2014 Exhibition Schedule.  (You will need Adobe Reader to open this link. Adobe Reader is a free download.) Pre-Columbian Works from the Carter Collection AUGUST 1 – NOVEMBER 17, 2013 Pre-Columbian Works from the Carter Collection (Walmsley Gallery)—Curated from the ceramic holdings at FSU by Liz Spraggins (Art History) with textiles curated by Ann Durham (Retail Merchandising and Product Development). The 28th Tallahassee International AUGUST 26 – OCTOBER 6, 2013 The 28th Annual… Read More
2012 – 2013 Season
Download a printable PDF of the 2012-2013 Exhibition Schedule.  (You will need Adobe Reader to open this link. Adobe Reader is a free download.) The 27th Tallahassee International AUGUST 1 – NOVEMBER 11, 2012 The 27th Tallahassee International (Upper Gallery)— is an annual, juried competition. Jurors: Carolyn Henne and Allys Palladino-Craig. From a field of close to 250 entrants, competing from across the nation and internationally, this year's Faculty jurors selected 54 works by 32 artists to be exhibited. The works represent a… Read More
2011 – 2012 Season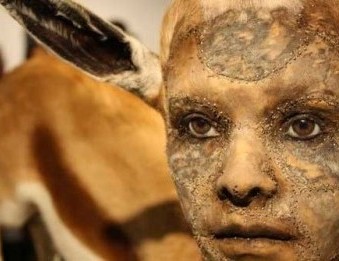 Download a printable PDF of the 2011-2012 Exhibition Schedule.  (You will need Adobe Reader to open this link. Adobe Reader is a free download.) Addiction and Recovery August 8 – September 25, 2011 Addiction and Recovery (Walmsley Gallery)— Working with regional artists and their experiences. Co-curated by Art Therapists Amanda Alders & Dr. Marcia Rosal. The 26th Tallahassee International August 29 – October 2, 2011 The 26th Tallahassee International (Upper Gallery)— is an annual, juried competition. Jurors: Judy… Read More
2010 – 2011 Season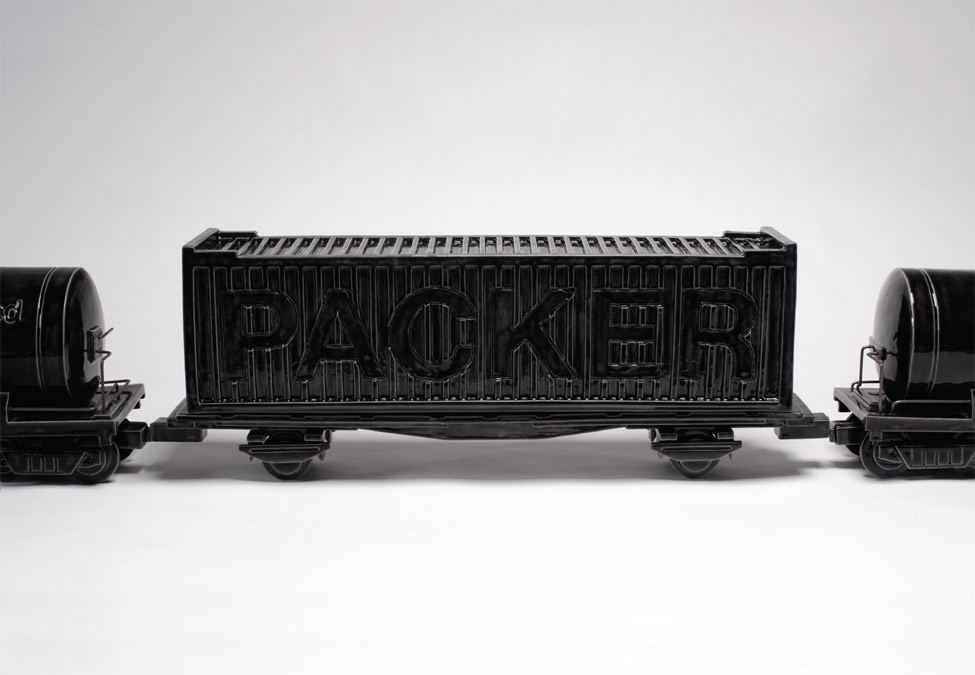 The 25th Tallahassee International AUGUST 23 – SEPTEMBER 26, 2010 The 25th Tallahassee International (Upper Gallery)— is an annual, juried competition. Jurors: CarrieAnn Baade, Meg Mitchell and Owen Mundy. From a field of close to 400 entrants, competing from across the nation and internationally, this year's Faculty jurors selected 58 works to be exhibited. The works represent a wide variety of media and are artistically diverse. Co-ordinator Jean Young [Catalogue] Reception August 27, 5-8pm. (Welcome for CVAT&D students begins at… Read More
2009 – 2010 Season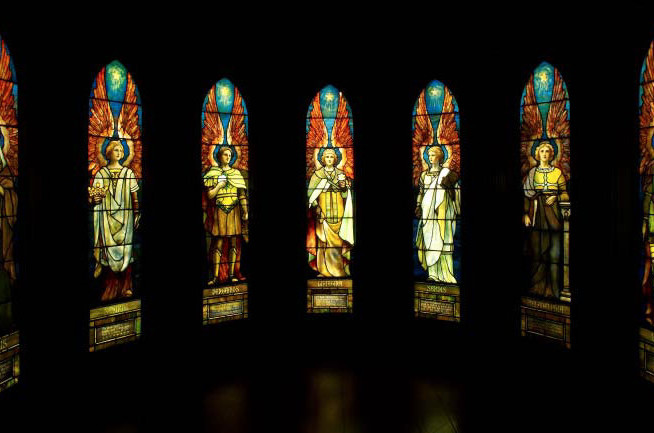 Louis Comfort Tiffany, Angels Representing Seven Churches (1902‐1903), glass from the exhibition In Company with Angels. The 24th Tallahassee International AUGUST 24 – SEPTEMBER 27, 2009 The 24th Tallahassee International (Upper Gallery)— is an annual, juried competition. Jurors: Denise Bookwalter, Mark Coven and Allys Palladino-Craig. From a field of 417 entrants, competing from across the nation and internationally, this year's Faculty jurors selected 52 works to be exhibited. The works represent a wide variety of media and are… Read More
2008 – 2009 Season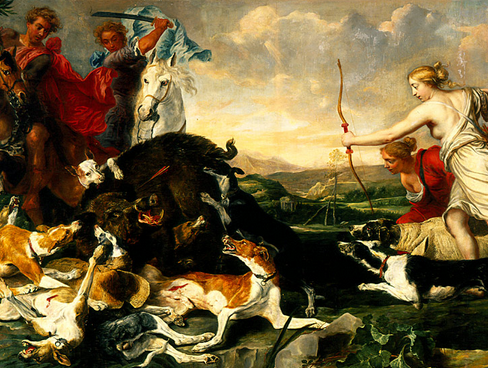 The 23rd Tallahassee International AUGUST 25 – OCTOBER 5, 2008 The 23rd Tallahassee International (Upper Gallery)— is an annual, juried competition. Jurors: Allys Palladino-Craig and Joe Sanders. From a field of 249 entrants, competing from across the nation and internationally, this year's Faculty jurors selected 51 works to be exhibited. The works represent a wide variety of media and are artistically diverse. Co-ordinator Jean Young [Catalogue] Reception August 29, 5-8pm. The Fine Art of Drawing AUGUST 25 – SEPTEMBER 28,… Read More
2007 – 2008 Season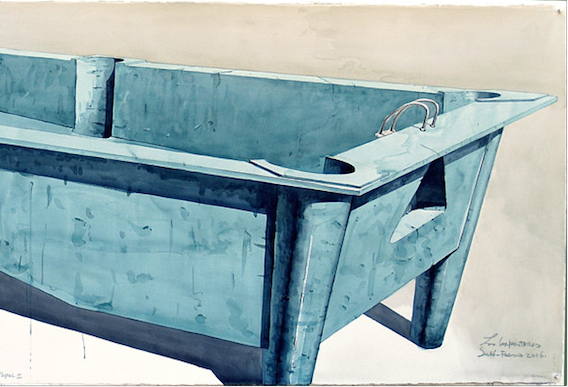 Combined Talents: The Florida International AUGUST 27 – SEPTEMBER 30, 2007 Combined Talents: The Florida International (Second Floor Gallery)— is an annual, juried competition.  Jurors: Holly Hanessian and Joe Sanders . From  a field of 359 entrants, competing from across the nation and internationally, this year's Faculty jurors selected 65 works to be exhibited. The works represent a wide variety of media and are artistically diverse. Co-ordinator Jean Young [Catalogue] Reception August 31, 5-8pm. India — Festival of… Read More
2006 – 2007 Season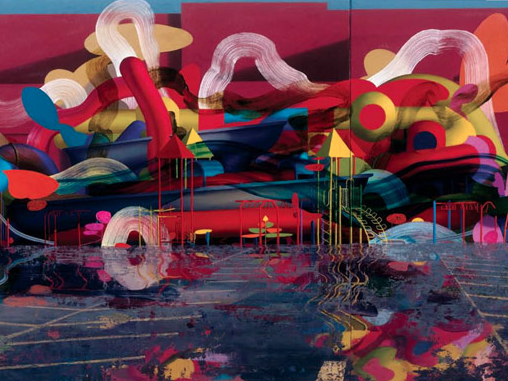 Josef Albers — Color Genius AUGUST 13 – SEPTEMBER 24, 2006 Josef Albers — Color Genius (Lower Gallery)— on tour from the John and Mable Ringling Museum of Art. Combined Talents: The Florida International AUGUST 28 – SEPTEMBER 24, 2006 Combined Talents: The Florida International (Upper Level)— is an annual, juried competition. Jurors: Janice Hartwell and Kirsten Rae Simonsen. From a field of over 316 entrants, competing from across the nation and internationally, this year's Faculty jurors selected 41 works to be exhibited…. Read More
2005 – 2006 Season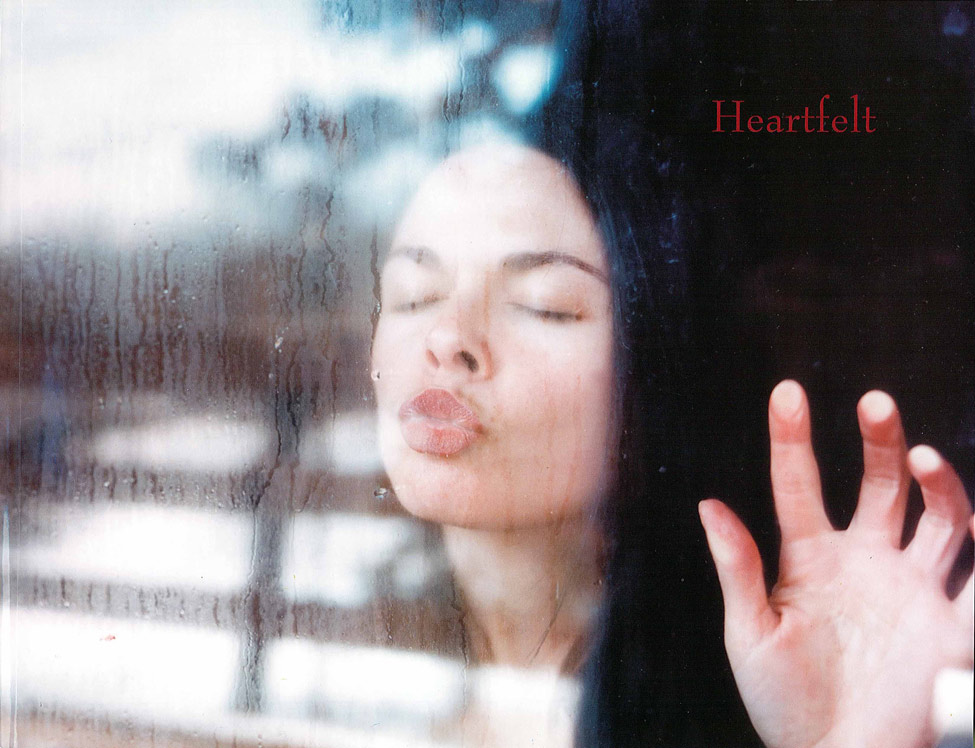 Combined Talents: The Florida International AUGUST 29 – SEPTEMBER 25, 2005 Combined Talents: The Florida International (Upper Level)— is an annual, juried competition. Jurors: Scott Groeniger and Mark Messersmith. From a field of over 281entrants, competing from across the nation and internationally, this year's Faculty jurors selected 54 works to be exhibited. The works represent a wide variety of media and are artistically diverse. Co-ordinator Jean Young [Catalogue] Reception September 2, 7-9pm. (Welcome for VAT&D students… Read More
2004 – 2005 Season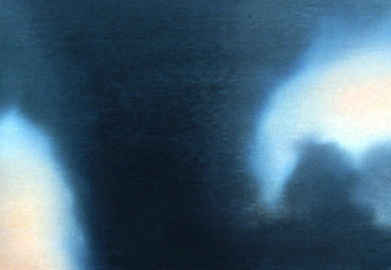 Combined Talents: The Florida International AUGUST 23 – SEPTEMBER 26, 2004 Combined Talents: The Florida International (Upper Level)— is an annual, juried competition. Jurors: Lilian Garcia-Roig and Adam Jolles. From a field of over 430 entrants, competing from across the nation and internationally, this year's Faculty jurors selected works from 48 artists to be exhibited. The works represent a wide variety of media and are artistically diverse. Co-ordinator Jean Young [Catalogue] Reception August 27, 7-9pm. (Welcome for SVAD students… Read More
2003 – 2004 Season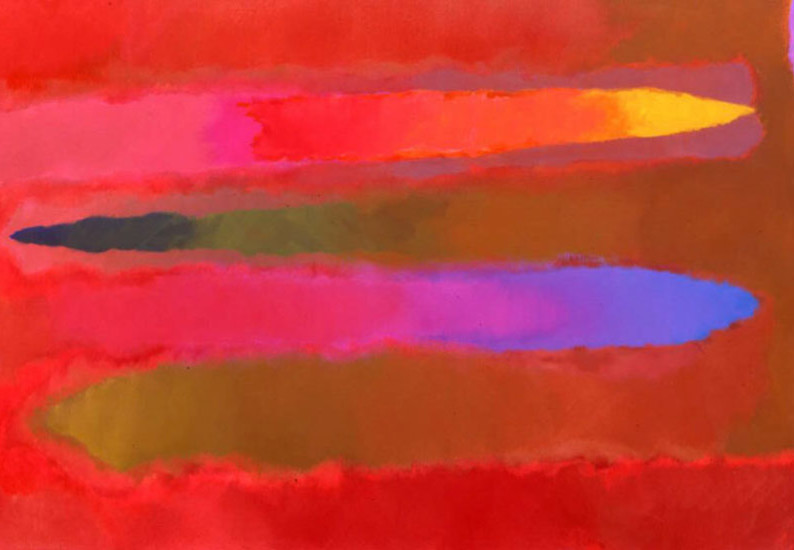 Summer Graduating Artists JULY 18-AUGUST 1, 2003 Graduating Artists (Upper Level)—Once again as the semester draws to a close, the Museum provides the forum for young artists taking their first opportunities to display the achievements of their academic course of study in studio art: graduating artists exhibit a range of media and styles for their joyous exit show. Studies From Life: An Exhibition of Drawings and Paintings JULY 18-SEPTEMBER 21, 2003 Studies From Life: An Exhibition of Drawings and Paintings (Lower Level)—Participating… Read More
2002 – 2003 Season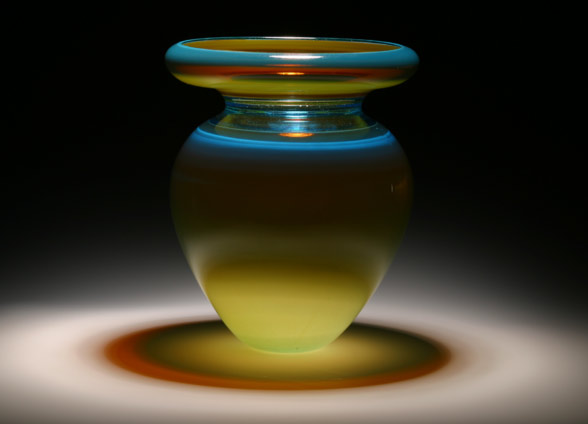 Summer Graduating Artists JULY 19-AUGUST 2, 2002 Graduating Artists (Upper Level)—Once again as the semester draws to a close, the Museum provides the forum for young artists taking their first opportunities to display the achievements of their academic course of study in studio art: graduating artists exhibit a range of media and styles for their joyous exit show. Combined Talents: The Florida National AUGUST 26-SEPTEMBER 29, 2002 Combined Talents: The Florida National (Upper Level)— is an annual, juried competition. Jurors: Lilian… Read More
2001 – 2002 Season
Summer Graduating Artists JULY 20- AUGUST 3 Graduating Artists (Upper Level)—Once again as the semester draws to a close, the Museum provides the forum for young artists taking their first opportunities to display the achievements of their academic course of study in studio art: graduating artists exhibit a range of media and styles for their joyous exit show. Combined Talents: The Florida National AUGUST 27-SEPTEMBER 30 Combined Talents: The Florida National (Upper Level)— is an annual, juried competition. From a field of 433 entrants,… Read More
2000 – 2001 Season
Combined Talents: The Florida National AUGUST 28-OCTOBER 1, 2000 Combined Talents: The Florida National (Upper Level)— is an annual, juried competition. From a field of 479 entrants, competing from across the nation and internationally. This year's Visiting Faculty jurors were Jaia Chen (Ohio), Nick Potter (London) and Michael Oliveri (California), who selected works from 36 artists to be exhibited. The competition is open to all media, and a variety of works and styles are represented, singled out by the high caliber of quality and… Read More
1999 – 2000 Season
Combined Talents: The Florida National AUGUST 30-OCTOBER 3, 1999 Combined Talents: The Florida National (Upper Level)— is an annual, juried competition. From a field of nearly 355 entrants, competing from across the nation, this year's faculty jurors selected works from 43 artists to be featured in this exhibition. As the competition is open to all media, a variety of works and styles are represented, singled out by the high caliber of quality and apparent sense of daring on the part of the artist. (Public reception September 10,… Read More
1998 – 1999 Season
Summer Graduating Artists JULY 24-AUGUST 7 Graduating Artists—At the close of each summer semester, students graduating from Florida State University with a BFA in studio art present exhibitions of their artworks at the museum. Selections from the Permanent Collection Acquisitions JUNE 12-SEPTEMBER 6 Selections from the Permanent Collection Acquisitions—The Museum of Fine Arts has a collection of over 3,000 objects of art in diverse media. This exhibition is an opportunity for visitors to see favorite treasures and new acquisitions of the… Read More
1997 – 1998 Season
Combined Talents: The Florida National SEPTEMBER 2-OCTOBER 12 Combined Talents: The Florida National—From a field of more than 450 entrants competing from across the nation, this year's faculty jurors selected the works of 23 artists to be featured: the exhibition works have no thematic relationship to one another but were instead distinguished by a high calibre of quality and the apparent sense of daring on the part of the artists selected. All media are represented. Professors Mark Messersmith, Roald Nasgaard and Lauren Weingarden juried… Read More