Come Search With Us This Summer
The Museum of Fine Arts summer scavenger hunt includes The Artists' League Summer Annual and The Tallahassee Watercolor Society Exhibition with selections from our permanent collection.  Fun for all ages with a small prize for those who complete it (and staff consolation—or assistance—for those who can't). Pages of clues are located at both entrances to the museum.
*Also available are hunts for our younger audiences.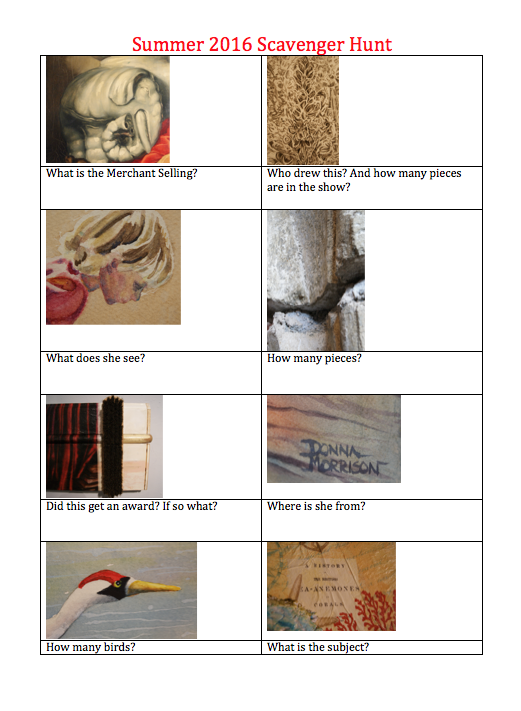 Print Friendly