Come Search Again With Us This Summer
The Museum of Fine Arts (MoFA) would like to welcome guests to participate in the second Summer 2016 Scavenger Hunt. It is fun for all ages and completes will win a small prize (and staff consolation—or assistance—for those who can't.)  The blank scavenger hunt clues are located at both entrances to the museum, or print the one below and bring it in.
Scavenger Hunt 2 will run through 4 August 2016.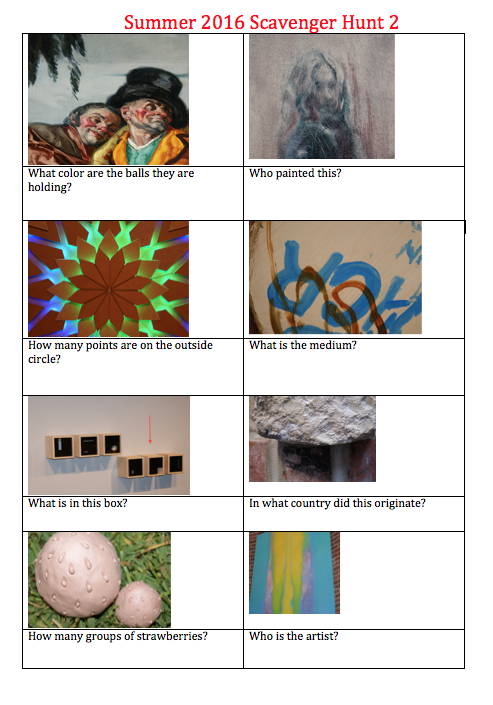 Print Friendly