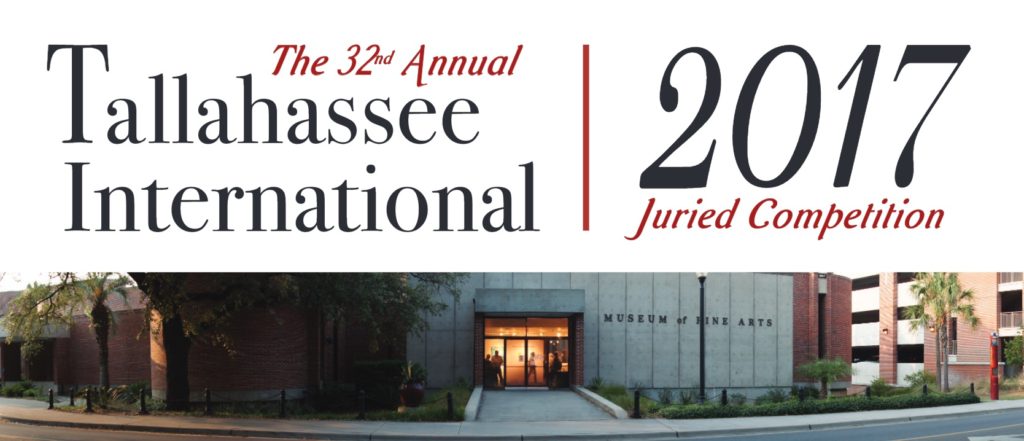 Entries are now being accepted for the 2017 Tallahassee International Juried Competition. The 32nd annual competition is open to artists ages 18 and over from across the globe.   All forms of media are eligible for consideration. There is a First Prize Award of $1,000, a Second Prize Award of $500, and a color catalog is produced for the exhibition. Current FSU College of Fine Arts faculty and students are not eligible to enter the competition.
The competition will be blind juried by current faculty members from the FSU College of Fine Arts. Jurors will meet during Spring to select works that will be accepted to the 2017 exhibition. The exhibition is currently set to run August 28, 2017 until October 1, 2017.
A non-refundable entrance fee of $20.00 is required with submission, along with either the online submission form  or a printed submission form. Please review the full 2017 Tallahassee International Juried Competition Prospectus for specific submission guidelines.
The deadline for submissions must be postmarked by February 14th, 2017.
Previous winners and exhibition materials can be found here.

Print Friendly